First-Party Data: A Marketer's Guide To Engaging Consumer Experiences
With first-party data, you can retain customers, offer a hyper-personalized experience, and keep them coming back for more. Discover how.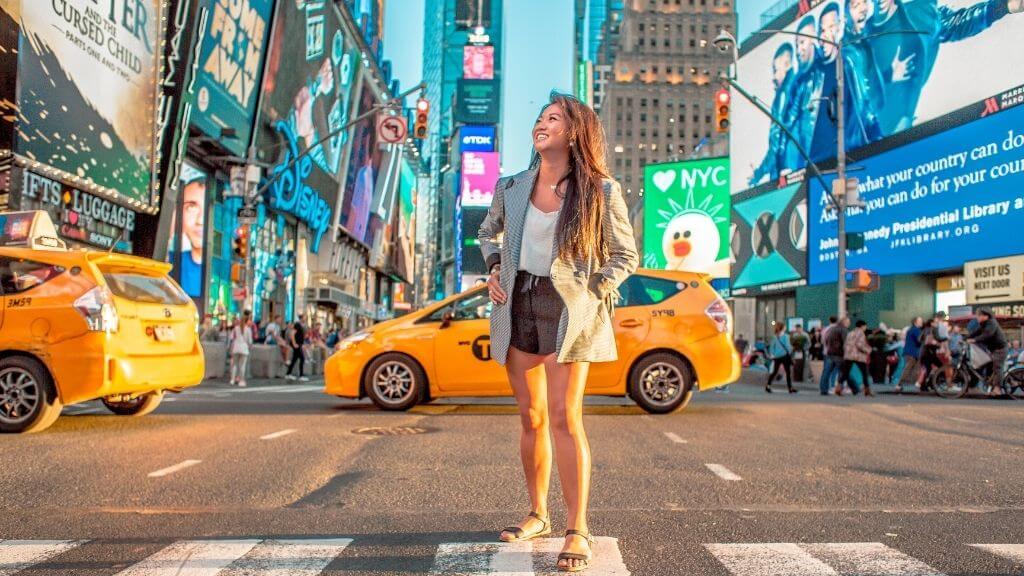 Let's be honest, revenue is any business's top priority. But if you want to reach that goal, customer experience has to be at the same level.
It's simple: companies that focus on customer experience reduce churn and increase revenue. Thus, leading to higher profits. If you're ready to increase your investment and improve your customer experience, we'll let you in on where to start first. It begins by looking within — with your first-party data.
First-party data is information collected directly by a company from its users. It owns this data and can enhance other data types while reducing the need for others such as third-party cookies.

In this guide, we'll discover why first-party data is a powerful tool for marketing efforts.
Different Data Types Defined 
Let's start by examining the different types of data available to marketers.
1st party data is the information a company collects about its customers and owns.

This has been compiled through software and systems owned by the company. The company can then use this data to create personalized experiences for users. Often, this comes from a user's digital interactions, purchase history, behavior, interests, etc.

2nd party data is 1st party data that two or more companies share on a private and mutually beneficial agreement.

Only the involved parties can access and view the data.

This data helps a company achieve a grander scale by not relying solely on its data. In addition, since this data isn't openly sold, it has a greater value than third-party data, which generally can be sold to anyone.

Unlike 1st party data, 3rd party data doesn't come directly from a customer-company relationship.

Instead, it's from an outside source that collected this information. Third-party data comes from a variety of web sources which are then aggregated, segmented, and sold to companies for advertising purposes
Examples of First-, Second-, and Third-Party Data
To drive this home, let's look at some more concrete examples.
First-party data

comes from customer purchases, support, and loyalty programs (to name a few). Examples of first-party data include age, gender, credit card history, browsing activity, email engagement, sales interactions, interests, and behaviors. A loyalty program such as Starbucks is an excellent example of this.

Second-party data

is first-party data that two or more companies share privately on a mutually agreed and beneficial basis. Only the parties involved can access or view it. It requires joint customer records and shares only the segment of customers you have in common with your data partners. Keywords people enter into Google Ads search is a great example of this.

Third-party data

is any information collected by an entity that doesn't directly relate to the collected user data. Frequently, third-party data is compiled from various websites and platforms and is then aggregated together by a third-party data provider such as a data management platform. Social media giants like Meta are a great example of this.
First-Party Data Capabilities 
Third-party data has been the backbone of digital marketing for years. However, today's highest-performing companies are increasingly looking into their first-party data.
Better customer experiences demand better data.
Since first-party data is defined, collected, and owned by the company itself, it can see more accurate and timely customer journeys and audience patterns which will be helpful in short- and long-term action and benchmarking. 
First-Party Data Ranks in Gold Over Other Data 
Retaining customers is more profitable than finding new ones. First-party data offers the highest return on investment compared to any other data type. Why wouldn't you use your own customer data rather than buying data from an external source? Also, the numbers don't lie:
A 2020 BCG study found "companies that link all of their first-party data sources can

generate double the incremental value

from a single ad placement, communication, or outreach and 1.5 times the improvement in cost efficiency over companies with limited data integrations." 

The Promise of First-Party Data Report found that direct customer information is more powerful for campaign lift, with

92% choosing first

or second-party data. However, taking a longer view, marketers also look to first and second-party data (95%) to increase customer lifetime value.

This same report also found that two-thirds of marketers (or more) believe that first-party data provides the best path to true customer understanding and better performance.

Acquiring a new customer is

five to 25 times more expensive

than retaining an existing one.

Acquity found that 74% of marketers say

first-party data gives the most significant insight into their customers.

They also found 64% of marketers say first-party data leads to the highest increase in customer lifetime value (CLV).

As well as 62% of marketers say first-party data offers the highest lift among data sources. 
So while third-party data can enhance acquisition strategies, it doesn't paint a clear picture of a customer's relationship with the brand and their overall journey. Plus, third-party data isn't exactly known for quality, accuracy, recency, and being cheap. So focus on first-party data. It's up-to-date, it's free, and you own it. Luckily, there are plenty of data management solutions out there that focus on first-party data strategies.
Where to Get First-Party Data

Every business wants to improve customer satisfaction. But, unless you have your customer in mind at every touchpoint, there's a chance you're dropping the ball. And, with consumers interacting with brands across multiple devices and channels both on and offline, it quickly becomes very complex. In the end, the most important thing is to ensure a smooth and delightful user experience at every touchpoint to bring them back. Over and over again. 
Because there are so many ways for customers to experience your brand, it's essential to know all possible touchpoints. However, you can do this in a more manageable form by putting yourself into your customer's shoes to create a straightforward customer journey, step-by-step. Now, the best way to get the most out of your first-party data is by getting the correct data from the right source. These include:
Website:

This is the treasure trove of information. You get data on site visitors such as name, email, and transactions for logged in users. You can also track user behavior like hovering over specific images or adding to cart, which you can then use for retargeting purposes.

Mobile website:

This is important to differentiate since not all mobile devices allow cookies. Thus, encouraging visitors to log into a site will allow more meaningful interactions with or without cookies. 

Mobile apps:

App users are some of your most avid fans. Especially given the fact that they download your app, to begin with. Be sure to define which user events are meaningful to best track and measure them. 

Email and SMS:

  Remember when some people were saying

email is dead

? Well, it's far from it. Data such as open and click rates and more granular data on who opens the emails allow marketers to better segment the audience to make more personalized campaigns. This is also similar to SMS data since it showcases a high level of interest from the user side. 

Beacons and Point of Sale:

Even though this is offline data, it's one of the most significant sources for online targeting and activating its best customers. Especially since you know a shopper's purchase history, this captures detailed aspects of consumer behavior and what sells and what doesn't.
First-Party Data Marketing Use Cases 
The modern customer journey is so complex that it looks more like a crime scene investigation than a simple new shoe purchase. Yet, marketers need to take a more holistic approach to the customer journey despite the complexity. By improving communication and metrics to offline sales and online campaigns, companies can be where they matter most when it's most beneficial to them and their customers. Here are a few use cases on how:
Improve targeting precision: Achieving true addressability and targeting efficiency requires marketers to shift from cookie-based tactics to first-party data strategies. This will help enhance overall accuracy and relevancy and increase ad revenue spend. It's one way that AdAlliance achieved a significant increase in targeting quality and significantly exceeded the original benchmark.
Remove data silos: Companies can get a more advanced omnichannel measurement by connecting data from all channels. Getting a holistic video of a customer's journey from point A to Z allows for better segmentation and optimization for different audiences to lead to more conversion.
Create a single customer view: Mapping out the customer journey is made more accessible by closing the loop on attribution and merging the multiple individuals and anonymous profiles of a customer into a single view. With identity management, you can develop a unified consumer profile across all channels, profiles, and devices, resulting in the highest target audience match rates. 
Increase relevancy: Create a unique brand experience by offering personalized campaigns customized to users' specific interests, preferences, locations, and more. For example, Media Impact had set out to deliver robust lookalike audiences while overcoming the risk of creating segments with reduced reach. In turn, Media Impact was able to dynamically target reading behavior by creating custom segments and cohorts based on client briefings. 
Current First-Party Data Challenges
If you were expecting a happy fairy tale ending to this, unfortunately, we're not Disney. However, there are still some issues with using first-party data, and it would be a disservice to you not to mention them. These include:
Lacking a data strategy:

As with most things in business, your marketing efforts will be futile without a plan and explicit goal of where you want to go. This starts with knowing what sources you have, what you're collecting, and then mapping out a customer journey to understand where they're coming from. Next, get to the root of their pain point and how to best solve it. Then, you can create a first-party data strategy that'll be your Northern Star to guide you to personalized user experiences. 

Removing data silos:

It's why it's also a use case because it's so important. With the various channels out there, customer data exists as multiple profiles and often anonymously. Be sure to resolve to identify issues and build up profiles to merge them into a single customer view. This will ensure you're targeting the right people with the relevant content at each touchpoint they have with your brand. 

Having the right partners in place:

Imagine being able to collect first-, second-, and third-party data, putting them all together in one place and then maximizing them to their fullest potential. By ensuring you have the right tools and partners in place to collect and aggregate them into one place, you'll be able to avoid fragmented silos and have the big picture of your customer profiles. We also believe

data collaboration

to be the next best thing. 

Getting real-time insights:

Static information has limited value. By using a tool such as a

data management platform

that shows behavioral updates as they occur, you'll be able to know what drives your audience, optimize your audience reporting and make better business decisions. These audiences insights will help you optimize your marketing and monetization efforts. 
Getting Started: Make First-Party Data Strategies a Top Priority
By now, you should see that first-party data is the best way forward. You can up your ad revenue, return on investment, and overall reach by using the data that know your customers best, your first-party data. Here are four steps how:
Create a first-party data strategy. You can do this by defining your market and customer experience goals and objectives and outlining the tactics and analytics needed to meet them. 

Audit your data sources. Identify all your data sources and ensure that the right data points are relevant and coming from suitable sources. You can do this by cross-referencing data points and collecting what's most valuable.  

Make your data work for you. Isn't that the whole point of artificial intelligence, after all? Be sure to break up data silos and integrate off- and online data to create a single customer view to understand the customer journey better. 

Benchmark, Monitor, Analyze, Optimize. That was maybe a few extra steps, but your best benchmark is yours, just like a marketing campaign. First, you have to monitor and analyze what users are doing to optimize the results that matter most to you.
Overall, a data-driven marketing strategy will set you apart from the rest. With first-party data, you'll be able to retain customers, offer a hyper-personalized experience, and keep them coming back for more and all while increasing brand loyalty and engagement. Just know that the greatest successes aren't done alone, so with the right partners and technology in place, you'll be able to reach new levels of success you didn't imagine before.