Privacy Policy
Last updated: Tuesday Oct 6th, 2020
1plusX General Privacy Policy
1plusX gathers data aside from its marketing intelligence operations through the following systems:
Website Analytics: we collect the browsing behaviour of users on our website to improve the website experience using Google Analytics. This data is only used in its aggregated form. This data is stored for 26 months.




[ga-optout text="Opt out of Google Analytics tracking on www.1plusx.com"]

Contact form submission: when you submit a contact request through the form on our website, we store the data you submit in order to provide a timely and accurate response to your inquiry. This data includes first name, last name, email, company and the body of the contact request.

Content downloads: when you download content off our Content hub or other parts of our site, we store the data you submit through the form. This data is only used to deliver the requested content, and to keep a record that we have been in touch with you. These records are stored in MailChimp as well as Pipedrive.

Newsletter subscription: when you subscribe for our newsletter or request content we store your first name, last name, company and email for as long as you are subscribed. This data is stored with MailChimp, our emailing provider.

We may store your email, first name, last name and company name for direct marketing purposes, if we believe we have a legitimate interest in approaching you with our service offering. This is maintained in our Pipedrive and Prospect.io databases.

When applying for a career through our website, we may store your uploaded documents for up to 12 months, as suitable positions may become available at a later stage since applying.

Hotjar: we use Hotjar in order to better understand our users' needs and to optimize this service and experience. Hotjar is a technology service that helps us better understand our users' experience (e.g. how much time they spend on which pages, which links they choose to click, what users do and don't like, etc.) and this enables us to build and maintain our service with user feedback. Hotjar uses cookies and other technologies to collect data on our users' behavior and their devices. This includes a device's IP address (processed during your session and stored in a de-identified form), device screen size, device type (unique device identifiers), browser information, geographic location (country only), and the preferred language used to display our website. Hotjar stores this information on our behalf in a pseudonymized user profile. Hotjar is contractually forbidden to sell any of the data collected on our behalf. For further details, please see the 'about Hotjar' section of

Hotjar's support site

."

LinkedIn Insight Tag: We use the LinkedIn Insight Tag, a piece of Javascript code to track conversions, retarget website visitors, and analyze additional user interaction with our LinkedIn posts and advertising. The LinkedIn Insight Tag enables the collection of metadata such as IP address information, timestamp, and events such as page views. All data is encrypted. The LinkedIn browser cookie is stored in a visitor's browser until they delete the cookie or the cookie expires (there's a rolling six-month expiration from the last time the visitor's browser loaded the Insight Tag). You can opt out of cookies on your

LinkedIn settings page

. Visit their

Cookie Policy

for more information.
Furthermore, we also use Google Tag Manager on our site.
Google Tag Manager is a tag management system (TMS) that helps us deploy measurement codes and related code fragments ('tags') on our website. Google Tag Manager may collect some aggregated data about tag firing. This data does not include user IP addresses or any user-specific identifiers that could be associated with a particular individual. Other than data in standard HTTP request logs, all of which is deleted within 14 days of being received, Google Tag Manager does not collect, retain, or share any information about visitors to our customers' properties, including page URLs visited. Learn more about our use of Google Tag Manager.
To protect our web forms from automated requests, we use so-called Captchas. Within the captcha function, you may be asked to solve tasks or click on checkboxes. The user input in this context and, if necessary, the mouse movements are used to estimate whether the input comes from a human being or an automated program. The Captcha embedding is based on Art. 6 para. 1 p. 1 lit. f GDPR and in the interest of protection against spam and abuse.
If you do not wish this data processing, please refrain from using our web forms.
We store this data only when we believe we have grounds for legitimate interest in setting up, maintaining contact with you, or keeping a minimal record of our interactions. Should you wish to exercise your rights to data access or data removal, you can submit a request through our contact page.
Privacy Policy of 1plusX's
Marketing Intelligence Platform
1plusX collects and processes data as a data processor on behalf of our customers. Data collection is used among other things, to deliver relevant advertising or content, to improve the user experience and to enhance analytical skills for our customers.
Our customers have privacy policies in place which explain the usage, the data security and your choices as a user regarding your data. If you have a cookie from us set in your browser, it means it has been set from us as a data processor to enable our service to our customers, the data controllers. All your user rights can be executed directly on the privacy policies of our customers.
Partners of 1plusX
While 1plusX actively communicates high data protection standards to its partners through contractual agreements and other measures, the partners themselves are responsible for compliance and therefore 1plusX cannot be held liable for any violation of the 1plusX data protection guidelines by one of the partners used by 1plusX.
1plusX works together with the following partners for the playout of advertising:
Adform

Adition Technologies

Contact Impact

DreamLab

Facebook

Google Ad Manager

Google Display & Video 360

Improve Digital

Madvertise

MediaMath

MailChimp

One by AOL

Rubicon Project

Smart Ad Server

Xandr

YieldLab
When working with these partners, some data is also transmitted to their ad servers, some of which may be located in countries outside the European Union. This is pseudonymised cookie information (cookie ID or device ID) and the assignment to relevant advertising segments. In this respect, it is ensured that an appropriate level of data protection exists in each case.
Opt-in and Opt-out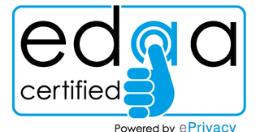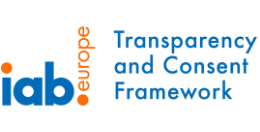 1plusX adheres to the Europe-wide principles of the EDAA, the Online Behavioral Advertising Framework. 1plusX is also an official vendor of the IAB Transparency and Consent Framework, as listed here.
You can perform a cross-customer opt-in and a cross-customer opt-out, via the "Your Ad Choices" management by our partner Your Online Choices. To opt-out or opt-in, click https://www.youronlinechoices.com/uk/your-ad-choices
Additional Requests related to the 1plusX Data Management Platform
For additional requests related to the data collection and data processing of 1plusX's Marketing Intelligence Platform please write an email to [email protected]. According to GDPR Article 27, data subjects who are in the EU can also contact our representative in the EU, Mr. Marco Dohmen, 1plusX AG c/o WorkRepublic, Neuer Wall 71, 20354 Hamburg, Germany; E-Mail: [email protected]
Description of consumer's rights
If you are a California resident, California law, including the California Consumer Privacy Act ("CCPA") and California Civil Code section 1798.83, provides you with additional rights regarding our collection and use of your personal information.
Right to Know
You can request a summary of the personal information 1plusX has collected about you in the last 12 months.
You can find the respective form to submit your request on our Privacy Policy page on the customer's websites where we have placed our cookie.
Alternatively, you can request this information by sending an email to privacy[at]1plusx.com. Then, you shall receive a web link to trigger the data access request.
Right of Deletion
You can request Data Deletion by selecting the respective option on our Privacy Policy page on the customer's websites where we have placed our cookie.
Right to non-discrimination
1plusx does not discriminate against any consumer and allows consumers to freely exercise their CCPA rights.
Right to opt-out
You are able to opt-out of the sale of personal information we have collected. By selecting the respective call to action "Do not sell my personal information" on our Privacy Policy page on the customer's websites where we have placed our cookie.
The result of opting out from the sale of your personal information will be to stop tracking your behavior and interactions whatsoever. In addition, you will not be part of any segment and no personalization shall take place.
How to submit a request
California Law permits residents of California to request specific details on how their data is shared with third-party companies or affiliates for direct marketing or other business-related purposes.
If you are a California resident and you need to submit such a request, send an email to [email protected] with the subject "California Privacy Rights".
Additionally, due to the nature of 1plusX's business, in the properties of our customers, we provide you specific web forms that allow Californian Residents to exercise their rights. More specifically, we provide clear call to actions in order to:
Request Deletion

Opt-out from Sale

Request Data Access
List of PI categories collected or shared by the Business the last 12 months
1plusX collects and processes data on behalf of our Customers as a Service Provider. According to CCPA, Personal Information is defined as the information which can potentially identify, relate to, describe, reference, is reasonably capable of being associated with, or could reasonably be linked, directly or indirectly, with a particular consumer or device.
1plusX upon Customer's request shall collect the following categories of information (according to the categories mentioned in CCPA §1798.140). These are the categories of information that have been collected in the past 12 months.
Identifiers (refers mainly to online identifiers, IP addresses, encrypted email addresses)

Internet or other electronic network activity information

Geolocation Data

Inferences
It must be highlighted that 1plusX uses industry-standard encryption and security measures designed to protect any personal data from re-identification.
The sources of the collected data may be the following:
Customer's web/mobile properties where the user's activities are observed and recorded either via cookie, an SDK or a Data Layer

Online/ Offline Databases or Data Marketplaces

Ad Networks (including SSPs, DSPs, Ad Servers)
1plusX shares only anonymized information with Service Providers and Third Parties only to the extent that is required to fulfill the service. 1plusX does not share any information among customers with respect to user privacy, thus the data for each customer is siloed and cannot be exposed or transferred.
More specifically, the online identifiers (e.g. hashed cookie ID, hashed emails) will be shared with Advertising Networks, Data Management Platforms, and Data Analytics Providers. This information is often accompanied by Internet/ Electronic network activity information, Geolocation Data, and Inferences. At 1plusX we make sure that by providing this information the other party will be unable to re-identify a specific individual or household. The information that we share with 3rd parties cannot be linked to a specific individual or household due to the hashing functions that we apply on the identifiers (e.g. cookie, login ID, email address).
The collection of the information allows 1plusX to move towards its business goal. In that context, the main purposes for collecting the previously mentioned categories are:
Internet-based marketing

Data Analysis & Behavioural reporting

Other operational purposes