Effortlessly Expand Your Audiences with Our Lookalike Modeling Capabilities
Increase high-quality targets starting with advanced age and gender predictions. Our award-winning machine learning and lookalike modeling capabilities will expand your audiences to bring you the reach you want with the quality you expect.
Build High-Performing Audiences At Scale
Create a win-win situation for everyone involved. Higher CPMs for publishers, higher ROIs for advertisers, and sustainable business growth for all – expect this and more with 1plusX.
Precise Targeting and Reach
Create and activate unique audiences advertisers will love with clearer user interest insights.
Make Every Impression Count
Closed data gaps and expanded audiences give you the tools to improve addressability and personalization.
Boost Your Revenue
Maintain and increase long-term profits with a sustainable first-party data enrichment and activation strategy.
Success Stories
+18%
YOY-growth in audience campaign sales
2x-4x
Scale of audience segments
"Working with 1plusX has allowed Ringier Axel Springer Polska (RASP) to combine our different first-party socio-demographic datasets to improve our age and gender predictions by up to 20% over our previous solution. Thanks to the flexibility of the 1plusX platform, we're continually able to review and refine the model on which our predictions are based, which allows improving the quality of our socio-demographic targeting even further."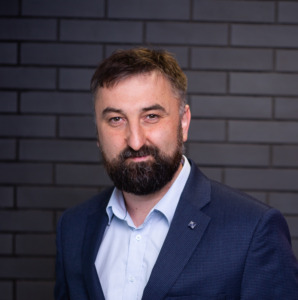 Michal Cyrek
Big Data Architect, Ringier Axel Springer Polska