Ringier Axel Springer Polska boosts ad revenues and agility with 1plusX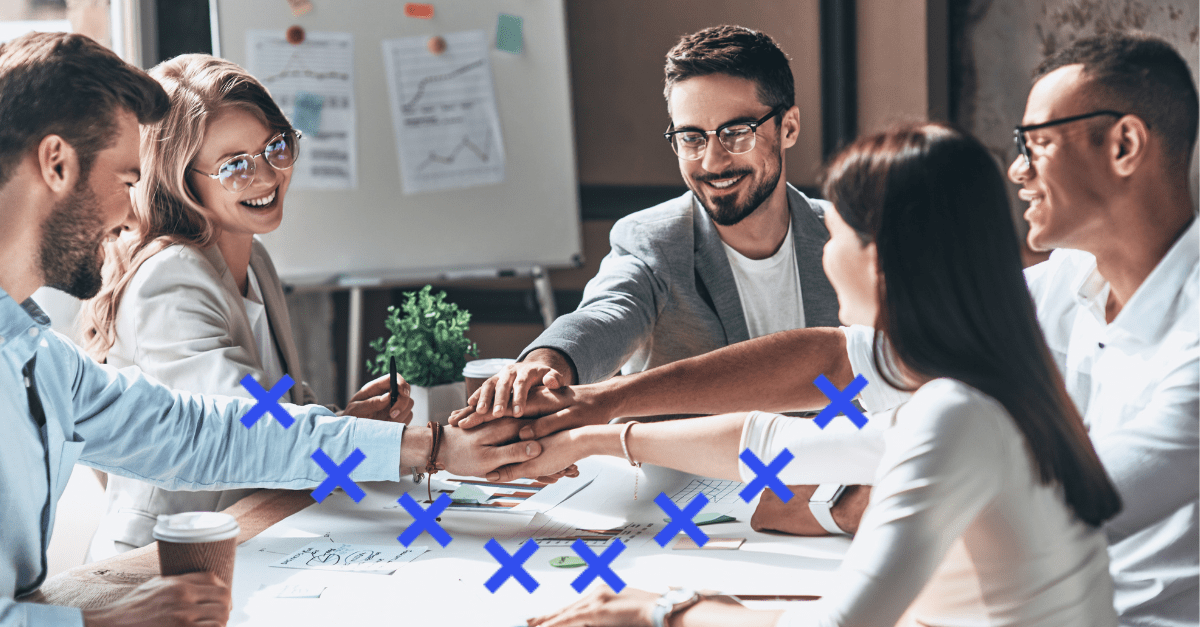 +400%
targetable profiles growth
+12%
YOY-revenue growth on selected data products
The starting point
RASP wanted to enhance its advertising portfolio by maximizing its first-party data. Decreasing CPMs were putting pressure on pricing, and the group was missing out on deals because of a lack of available inventory for specific audience segments. It found working with data complex and restrictive, with only three audience research specialists able to create user segments, significantly slowing down sales and campaign setup processes. 
RASP sought a data platform that was simple to use, allowing more teams to create audience segments. Its objective was to increase both revenues and CPMs by building a wide range of profiles that allowed more of its inventory to be monetized. The solution needed to be customizable, with a full suite of tools to enable both contextual and audience-based targeting, so that  RASP could improve audience quality and reach to its advertisers.
The project
RASP selected 1plusX to help unlock the full potential of its first-party data because of the ad tech provider's advanced data management capabilities and solutions. It also chose 1plusX due to the tech provider's intuitive user interface that increased accessibility, as well as the wide range of audience creation and targeting options. RASP integrated the 1plusX data platform within its in-house Ring Publishing solution, which supports content creation, management, distribution, and monetization. 
It now also uses the 1plusX platform for custom data ingestion – including ad log ingestion – enabling RASP to use information such as socio-demographics and shopping behavior for audience modeling and targeting. 1plusX's item profiles are also used, allowing RASP to store relevant audience information together with a piece of content, such as an article or a video. As well as relying on high quality audience enhancement, expansion, and segmentation, RASP also uses the platform's contextual targeting tools and to achieve first-impression targeting.  
1plusX's dedicated Customer Success team worked with RASP during setup and continue to deliver ongoing support. New features are regularly introduced to accommodate the publisher's changing business needs. 
RASP's success story
As a result of working with 1plusX, RASP grew revenue 3% year-on-year across all advertising products in 2020. Moreover, revenue growth was 12% year-on-year for the products most dependent on the new data offering, including display, video, and native advertising. 
RASP also increased CPMs and the downward trend was reversed, resulting in a 10% year-on-year increase in 2020. Click-through rates improved by 45% and the publisher's performance display advertising business grew by an impressive 62%.  
RASP is now more agile and flexible when creating new audiences. Over 40 people from four RASP teams work directly with data in the platform – including Product Owners, Sales Reps, and Ad Ops specialists. An accessible dashboard and intuitive tools have helped RASP teams embrace data-driven advertising. The publisher creates between 50 and 100 customer segments per month, meaning available profiles have grown by 400%. 
Working with 1plusX makes it easier for RASP to discover and create new audiences that are highly relevant to its performance business, and enables it to respond faster and more effectively to advertiser and agency proposal requests. 1plusX will continue to partner with RASP to better understand the impact of transitioning from third-party to first-party tracking, while also maximizing contextual targeting opportunities.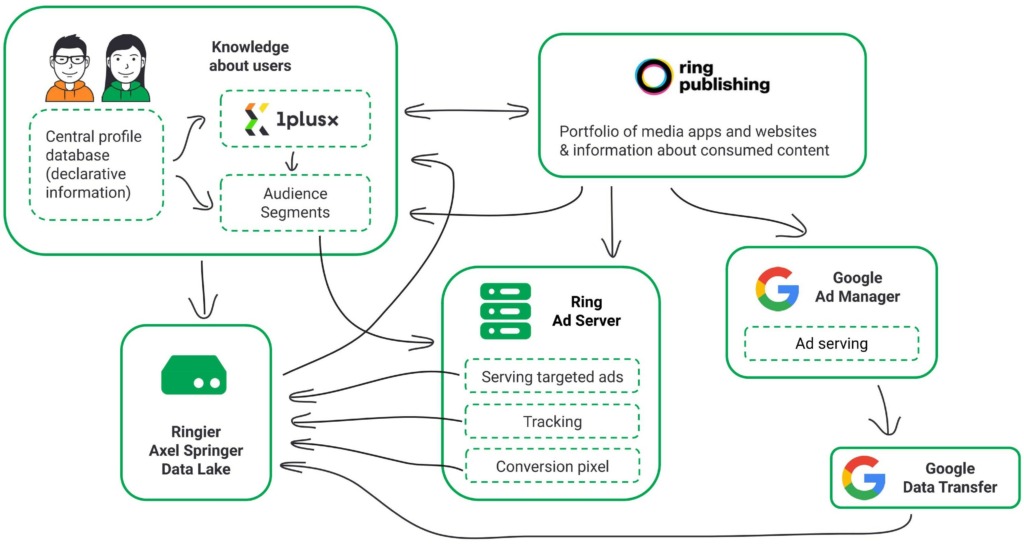 Ringier Axel Springer Poland (RASP) seamlessly integrated 1plusX's first-party data management platform into its in-house Ring Publishing solution, which supports content creation, management, distribution, and monetization.