Work with X-perts
We're flexible. We trust each other. We care. At 1plusX, we create an environment where everyone can unleash their potential.
Now a TripleLift company, join us as we help to make advertising work for everyone.
We're All About Flexibility, Trust, and Support
To do your best work, you have to feel your best. That's what we ensure at 1plusX. You're seen as a person and not a number. We have team goals and give you the freedom in how you work. We're talented and ambitious, with a supportive environment to ensure collaboration. We're diverse in several aspects which makes for a rich experience.
We work hard and have fun together. This balance is vital. Our industry is constantly evolving — just like us. We adapt. We grow. And we come up with clever solutions to all of our challenges. With trust, open-mindedness, and innovation we become better, along with our customers.
Now a TripleLift company, join us as we help to make advertising work for everyone.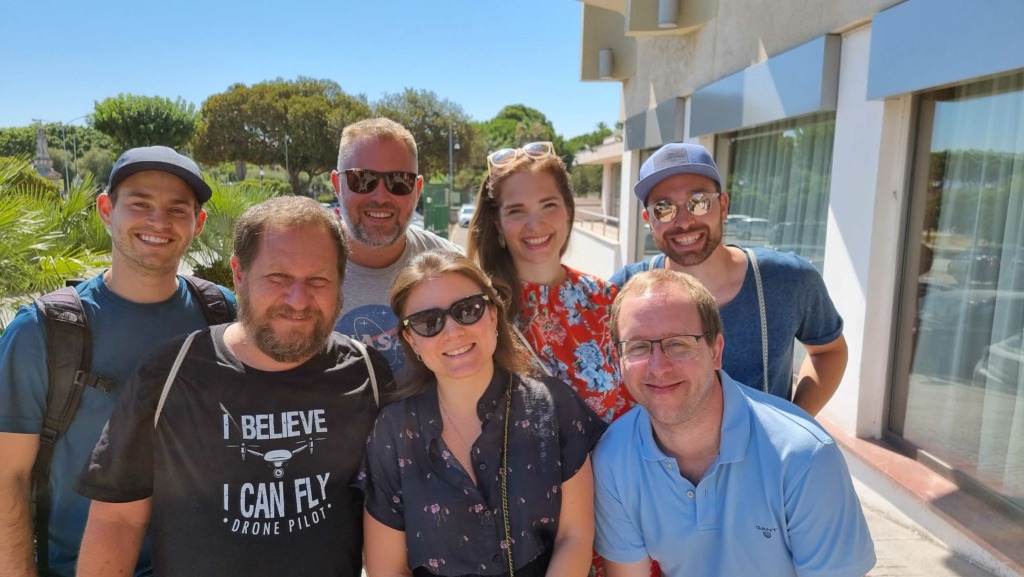 Some Perks at 1plusX
Work-life balance isn't just a buzzword here. We truly want the best for you. Without our X-perts, we wouldn't be where we are now. We do our best to give back and reward the hard work.
Flexible Work Model
We understand that there's more to life than work. That's why we offer flexible working hours and a hybrid work model so you have time for all your other commitments — such as partners, kids, or video games.
Digital Nomad
Find inspiration in a new location. Get 4-weeks of digital nomad time every calendar year to work from anywhere in the world. Experience an alternative lifestyle or spend extra time with your family.
Career Growth
We have a flexible approach towards promotions and internal team changes. Our fair and consistent approach to promotions is based on a 360° feedback system. Together with your manager, you'll define and work towards set goals to ensure your success.
Real Impact
Everyone has a voice. Everyone can make a difference. We're always open to being challenged which allows you to provide valuable contributions and offers an entrepreneurial flair at all levels. It's a freedom not everyone can boast.
Individual Learning
We're all about being hands-on, pragmatic, and innovative. Each year, we offer you a budget for individual learning and development time so you can take your skills to the next level.
Home Office Equipment
Our office isn't the only place that should be functional. Your home should be too. We offer a budget for home office equipment so you have the flexibility and productivity you need to help us thrive.
What Our X-perts Say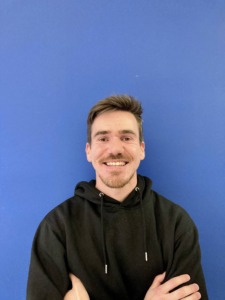 "I'm having a great ride with 1plusX. There are constantly new growth opportunities and challenges. If you're excited about complex engineering problems and a team that's fun, creative, and, at the same time, very rational – then 1plusX might be for you!"
Andreas Tschofen
Senior Tech Lead Manager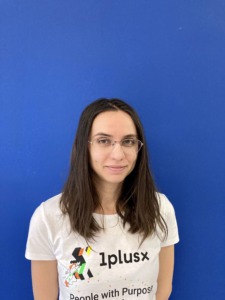 "Our tech stack is up to date with the latest developments in the industry. Our processes are lean and agile. No matter what department you're working in or what position you have in the company, your opinion and feedback will be heard and you can make an impact."
Viviana Petrescu
Software Engineer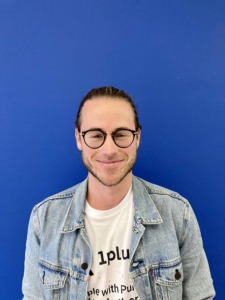 "It's an exciting time to be working for 1plusX as we explore new global markets. Our business development team serves as the bridge between the technical and commercial teams, providing tools that they need to flourish and develop mutually beneficial partnerships. I love that I get to work with amazing people and that no two days are ever the same."
Jurij Besednjak
Sales Development Representative