Get Audience Insights Fast with Real-Time Data
Maximize your digital investments with the latest audience insights – fast and at scale. Our advanced first-party data activation platform helps you react quickly to optimize content and campaigns for first-impression targeting.
Transform Your Data At Lightning Speed
Onboard 100% of your first-party data – web, mobile, OTT, CTV, loyalty programs, CRM, CMS, ad-servers, real-time bidding environments, and more. Combine with your preferred second or third-party data sources for the most complete and unified audience views.
Make Data-Driven Decisions
Get your audience insights updated and available in real-time – effectively and efficiently.
Never Miss An Opportunity
Discover and react to new activation opportunities sooner with real-time audience insights.
Focus On What Matters
Automated processes, online reporting and seamless tech stack integrations mean better resource allocation for you.
Success Stories
+400%
growth of targetable profiles
+12%
YOY-revenue growth on selected data products
''Working with 1plusX has allowed RASP to combine our different first-party socio-demographic datasets to improve our age and gender predictions by up to 20% over our previous solution. Thanks to the flexibility of the 1plusX platform we are continually able to review and refine the model on which our predictions are based, which allows to improve the quality of our socio-demographic targeting even further.''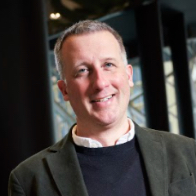 Carsten Schwecke
CEO, Axel Springer All Media GmbH & co. KG