Solutions to help you
know better, grow better.
Structure. Scale. Impact. We transform ordinary data into extraordinary assets with the power
of interconnected data solutions—built on a foundation of AI.
Understand your audience
It's no secret that the more you know about your audience, the better an experience you can create. Our end-to-end modular solutions engine gives you the tools to create powerful audience segments, then enhance, combine, analyze, optimize and syndicate them to create a triple win—the best experience for users and the highest returns for advertisers and media owners. Know your audience, enable 1-1 communication, build relevant cohorts, and get the right messages in front of the right people. Then watch your metrics bloom.

Everything you need.
Nothing you don't.
Our solutions are a bit like lego – they work as a modular set. Use what you need; don't use what you don't need (and don't pay for it either). A sleek interface puts you firmly in control.

Constructed for quality
A clever combination of performance, scalability, privacy, and flexibility gives you the fastest, most future-proofed marketing intelligence platform on the planet.

Optimised by humans
The solutions are incredibly technical. The service is refreshingly human. It's a winning combination.

Data onboarding
Data onboarding
Raw visitor data is messy – it comes in all shapes and sizes. We gather it all from any source with no limitations; first-party and third-party; web, mobile, app, CTV, email, or CRM. Then we bring it into one structured, yet dynamic table that just makes sense. If engaging visitors at critical moments is your goal, you need a solution that keeps your data flow up-to-date and immediately addressable, every second of every day, with maximum flexibility and scale. Yeah, that's us.

First party enrichment
First party enrichment
Your data is the best data – when it's in good shape. We use machine learning to compare your best data with your worst data, filling in your blind spots and leveling everything up. Enrichment creates unrivaled addressability and eliminates wasted ad spend. When that happens, bottom-line improvements just pop out.

Identity management
Identity management
Identity isn't just the latest buzzword; it's a strategic imperative. We uncover personal preferences behind the ever-changing screens, emails, and IP addresses, stitching all of these digital identities together into a single user profile. We then pool these profiles into meaningful clusters and seamlessly connect them to the global networks of choice. Everything updates in real-time with the highest match rates.

Audience Insights
Audience Insights
Data without insight does not pay the bills. Our clients demand the full spectrum, from immediately actionable strategic insights to the rough, raw data that data scientists can sink their teeth into. That's why our solutions combine demographic data with browsing behavior, transaction data, interaction history, mobile footprints, and more to spot audience behaviors at every stage of their digital journey – from 'who are you?' to 'Ker-ching.' For seriously powerful marketing results.

Predictive Solutions
Predictive Solutions
Your audience may be hiding their age or gender, but we're the best in the world at unearthing these vital data points – and predicting where the visitors you're looking for will most likely be next. The result? You can finally build segments and lookalike audiences at scale, firing on all cylinders – not just the demographics but the psychographics too.
Multichannel Syndication
Multichannel Syndication
The value of your audience is only as good as your ability to activate it on relevant inventories, through the key marketing channels you care about. And data talks. Our solutions boost programmatic performance by syndicating your audiences via every format out there – whether that's the web, app, mobile, CTV, or anything else – and through all types of activation channels, such as SSPs, DSPs, and exchanges. So you can leverage your audiences fully, cross-media and cross-device.

Safe Data Collaboration
Safe Data Collaboration
Privacy compliant data collaboration between independent parties is always a challenge. What's needed is a safe space where market players – such as media owners and advertisers – are able to engage in strategic and privacy-safe first-party data collaborations, connecting data without sharing it. Our solutions offer all of this and more.

Service Personalisation
Service Personalisation
Meet customers where they are – whether it's on a news page, on your social feed, or on a sales page – with the content that matches their exact needs, interests, and passion points at that exact time. It's the surest way to keep them engaged and on the page...and get way more bang for your marketing buck.

Privacy First
Privacy First
Staying ahead in a privacy-driven and lean data-collection environment needs fresh ways of thinking. Our fully customizable compliance core supports all privacy regulation frameworks, including GDPR, CCPA and LGPD, meaning you can do business with the EU, the US and anywhere really, without any regulatory concerns.
+400%
growth of targetable profiles
+12%
YOY-revenue growth on selected data products
''Working with 1plusX has allowed RASP to combine our different first-party socio-demographic datasets to improve our age and gender predictions by up to 20% over our previous solution.
Thanks to the flexibility of the 1plusX platform we are continually able to review and refine the model on which our predictions are based, which allows to improve the quality of our socio-demographic targeting even further.''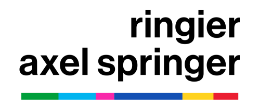 Michal Cyrek
Big Data Architect at Ringier Axel Springer Polska
+400%
growth of targetable profiles
+12%
YOY-revenue growth on selected data products
"Working with 1plusX allowed us to break free from several 3rd party data providers and switch to a 100% in-house data strategy in time for GDPR's enforcement. We were able to increase our targeting revenues by 18% while most media companies were experiencing shrinking revenues. Since the start of our collaboration, the CPM of targeting campaigns, as well as the value of data segments, has been on a steady rise."

Carsten Schwecke
CEO of Axel Springer All Media GmbH & co. KG
Products
We created a platform that helps you get the most out of your marketing data – quickly and at scale. Powered by artificial intelligence, our platform helps marketers and media companies pioneer new audiences, amplify reach and grow their digital revenue.