Audience Data Solutions
Structure. Scale. Impact.
Our AI powered solutions and platforms will transform your first party data
into extraordinary assets and opportunities.
Let Us Help You
Better Understand Your Audience
The more you know about your audience, the better you can engage them. Our end-to-end data solutions give you the tools to create powerful, targeted audience segments.
Enhance, expand, analyze and optimize audience segments so that everyone wins - great user experiences resulting in the highest returns for Advertisers and Media Owners. Our AI-powered solutions will help you better understand your audience and improve your one-on-one interactions by delivering the right message at the right time and place.

Everything you need.
Nothing you don't.
Our data solutions work as modular sets: select and pay for only what you need with our sleek user interface.

Built for quality
Combining performance and scalability with a privacy first mind set, our resilient platforms deliver the most robust and flexible audience insights available.

Optimized by humans
While our AI-powered platforms and solutions are incredibly technical, our service is refreshingly human. It's a winning combination.
Success Stories
+400%
growth of targetable profiles
+12%
YOY-revenue growth on selected data products
''Working with 1plusX has allowed RASP to combine our different first-party socio-demographic datasets to improve our age and gender predictions by up to 20% over our previous solution.
Thanks to the flexibility of the 1plusX platform we are continually able to review and refine the model on which our predictions are based, which allows to improve the quality of our socio-demographic targeting even further.''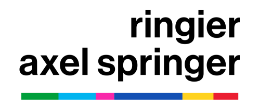 Michal Cyrek
Big Data Architect at Ringier Axel Springer Polska
+400%
growth of targetable profiles
+12%
YOY-revenue growth on selected data products
"Working with 1plusX allowed us to break free from several 3rd party data providers and switch to a 100% in-house data strategy in time for GDPR's enforcement. We were able to increase our targeting revenues by 18% while most media companies were experiencing shrinking revenues. Since the start of our collaboration, the CPM of targeting campaigns, as well as the value of data segments, has been on a steady rise."

Carsten Schwecke
CEO of Axel Springer All Media GmbH & co. KG
Discover our AI-Powered Platforms
for Publishers and Advertisers
Products
Our platform helps our clients maximise their first party data - with speed, accuracy and at scale. Work with us to uncover new audiences, increase reach and grow your digital revenues.