From Data to Personalized Experiences: The Process of Audience Activation
By capturing the right data with the right predictive capabilities, you can activate your audience and offer a standout user experience.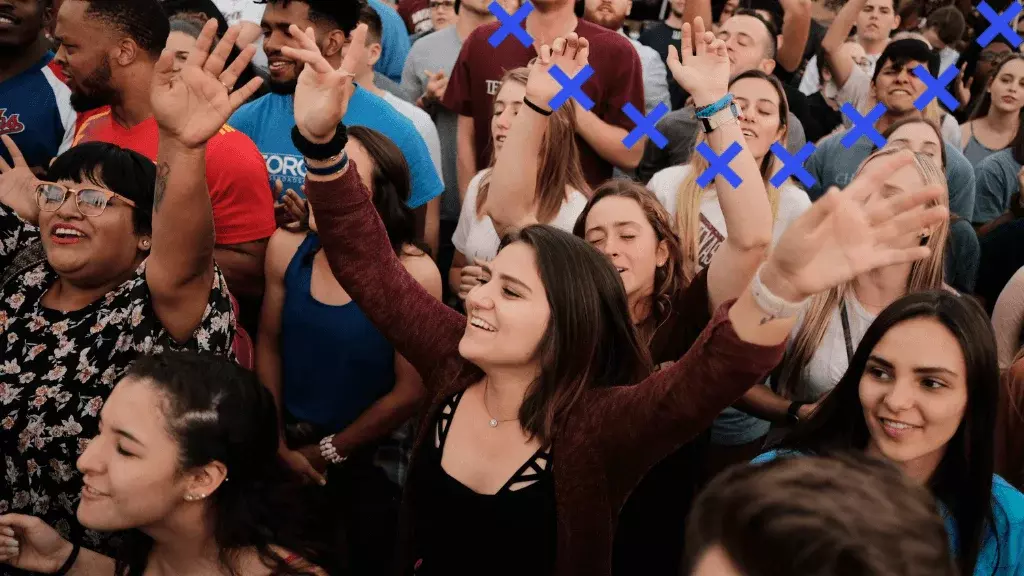 Audience targeting is a rigorous process. First, you need in-depth analytics and a personalized end-to-end customer experience across channels and devices. Then, by capturing the right data and modeling with the right predictive capabilities, you can activate your audience and offer a standout experience.
What is Audience Activation?
Audience and profile activation let advertisers and publishers connect customer interactions across various sources with a centralized profile and audience that can be used to target them in any channel. With audience activation, you're putting the customer at the center of your marketing efforts. You showcase that you not only understand your customers and lookalike audiences with as much depth as possible but that you can cater to their needs with a personalized experience. 
Customer experience is one of the most crucial considerations for any business. In fact, according to martechalliance.com:
84% of people say that the experience provided by a business is equally essential to the product or service they're using. 

One in three consumers will walk away from a brand they love after just one bad experience. 

In addition, 76% of people will switch to a competitor if they have just one bad experience. 

Customers expect connected journeys, and 76% of customers expect consistent interactions across departments. 

Yet, 53% of consumers feel brands fail to meet their experience standards. 
39% of CEOs say customer experience is the most effective way to keep a competitive edge, and they're not wrong. Companies that are advanced at delivering personalized experiences report improved retention rates, increased customer lifetime value, and better conversions. By gathering your first-party data to create a more holistic view of your customers, you can make real-time targeted messages that speak to consumers' needs and keep them engaged.
Make the Most of Your Audience
Effective audience activation starts with optimizing data capture and ensuring cross-department data integration. This can be achieved successfully with the proper data infrastructure and first-party data strategy. 
Start by following these steps:
Data audit: What customer data do you have? Is it all first-party data? Is it privacy-compliant? How can you improve or augment it? It's not about starting from scratch, but it's a great way to ensure minimal data gaps and a robust strategy.
Data tools:

Do you have all the right tools to make the most of your data? Ensure that you're finding the right technology that offers end-to-end and real-time insights to enhance your personalization efforts. Bonus points if it has AI capabilities so you don't have to do all the heavy lifting yourself. 

Data gathering:

Collect all your data in one place. At 1plusX, we take it all: publisher's first-party consented data, offline, online, partial, disconnected, and complete. That's precisely the tool you want to take in various data points while ensuring data compliance. Without it, you're putting yourself at unnecessary risk. 

Data processing: Get a holistic measurement and insights of your user with a unified profile. This can also help ensure independence and sustainable flexibility regardless of whether your teams carry out analytics or campaign activation functions internally or externally. At 1plusX, we use machine learning to identify user patterns. We can then enhance the data with our predictive analytics to fill data gaps and expand data with our lookalike modeling to find the best additional users.
Audience segmentation:

All these steps will help you better segment, manage and augment your audiences. You'll be able to ensure suitable parameters for audience building, such as recency settings, interests, and intent. By achieving a single consumer view across channels and devices, you will have more cost savings and enhance the efficiencies throughout departments.
Stay Privacy Compliant with Audience Activation
Data privacy is here to stay and will only become more rigid. You want to ensure that your data infrastructure partner is always up-to-date with the latest privacy regulations. This is why keeping an audit of your data is crucial. Know the history of your data and where it all comes from. By shifting to a first-party data strategy, you can always ensure compliance and minimize potential risks.
You can also build upon customer engagement and loyalty by building and maintaining their trust in how you handle their data. This will only strengthen your ROI in the long run as engagement will only increase, and areas for optimization will continue.
Kickstart Your Activation Strategy with First-Party Data
The best audience activation strategy starts with essential analytics and insights to create a complete, in-depth understanding of your audience. By enhancing and optimizing your data, you'll create new value to clarify who you're talking to and how they like to be spoken to. With the right first-party data management tool, you'll be able to leverage identities across multiple data sources and channels and know your customers better. Drive your company forward in growth, monetization, and overall ROI with 1plusX. 
Let's chat to see how we can help you navigate the complexities of audience activation.