The Art (and Certainty) of Data Clean Rooms for Cookieless Audience Reach
With the demise of 3rd party cookies, audience reach and targeting processes are evolving. See how data clean rooms are playing a part in this.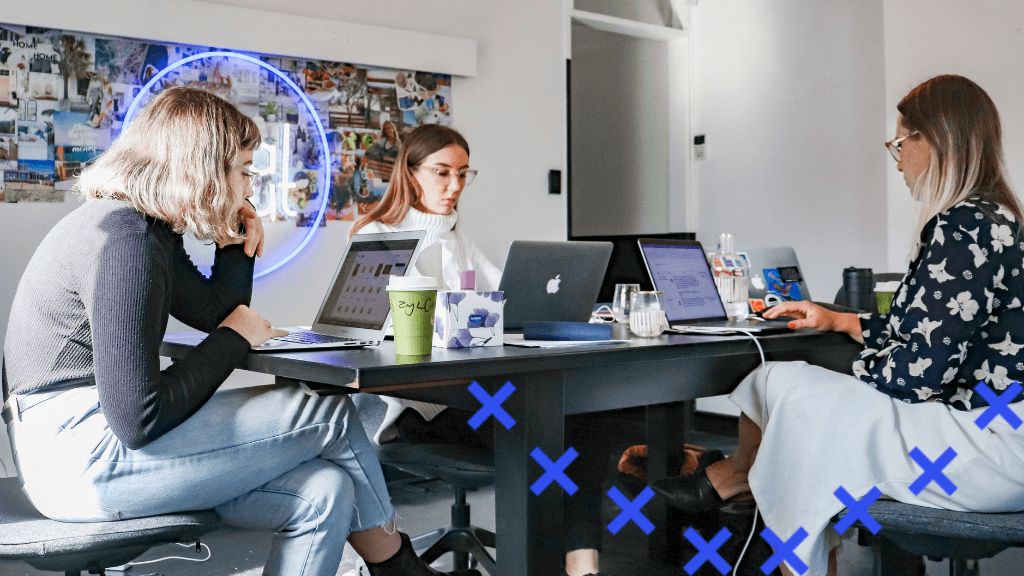 We like to feel sure about the future. It's an uncertain time; the entire digital advertising ecosystem is coming to terms with rebuilding from the ground up. With the demise of third-party cookies and personal identifiers, effectively reaching target audiences is becoming more challenging.
Publishers still contemplating a first-party data strategy will find themselves with fading revenue streams. As a result, advertisers and publishers must explore a third-party cookieless future to remain relevant and profitable.
Yet there's technology available right now to address the disruption. Every advertiser and digital publisher can already drive smarter data-based decisions and improve business outcomes. All while protecting users and staying privacy compliant. It starts with quality data, ways to protect data, and automated processes to manage all the heavy lifting. Data clean rooms can provide an innovative solution for advertisers and publishers alike.
Shifting First-Party Data Realities
While data clean rooms may not be new, they have emerged as powerful privacy-safe and secure collaboration environments for digital buy and sell-side players. In addition, mutually beneficial data collaborations without access to each other's data make data clean rooms an appealing proposition for advertisers and publishers. 
Advertisers who control and leverage their own first-party data pools have always looked for additional external data sources to enhance their overall advertising efficiency. However, data security and privacy concerns have prevented first-party data collaborations, and in some cases, different balances of power between advertisers and publishers. Instead, data clean rooms are now leveling the playing field by enabling these well-structured, privacy-safe partnerships. It gives everyone the potential to profit better from their owned data.
Working together to achieve more effective audience reach and combat growing ambiguity makes data clean rooms irresistible. Open web players forming mutually beneficial relationships is a way to help the digital advertising ecosystem solve for its uncertain future.
When publishers actively embrace data clean rooms and commit to driving this change, it can signal a new era of opportunities. Understanding how to build powerful truth sets from their own first-party data assets will allow publishers to attract advertisers and better compete at scale with the walled gardens.
Transforming the Diverse and Disconnected
Publishers and advertisers have user-consented first-party data, typically in diverse and disconnected formats. Working with an independent data clean room partner such as 1plusX can help advertisers to resolve their technology and data-based audience activation challenges.
Exceptional technology drives automated processes that collate and sort an advertiser's owned data into a securely siloed data safe — at speed and scale. It's the perfect springboard for advertisers to collaborate with preferred publishers to address and even expand their existing audience reach. In this highly privacy-safe environment, brands can target and engage audiences on their terms. 
Building Data Bridges
1plusX Connect is an automated data clean room solution. As an independent and trusted enabler, 1plusX has created an entry point into a much bigger world of new targeting and reach possibilities. This controlled virtual ecosystem opens up and connects closed spaces for advertisers and publishers, which can be seamlessly integrated with a client's existing tech stack.
Collaboration partners work together in a privacy-compliant way, deciding when and how to best leverage their owned user data. It starts with matching defined data sets between both parties. Then, inbuilt retargeting and prospecting capabilities let advertisers decide how far they want to go on who and where they target. 
1plusX Connect uses machine learning to deliver highly accurate lookalike modeling for prospecting opportunities. This is supercharged audience expansion and segmentation at speed and scale. With their audiences, advertisers can choose the publishers that best fit their brand and campaign needs. When activated on the most relevant and trusted websites, high-quality audience reach and performance follows.
Embracing Change: Own Your Data, Reach Your Audience
But it's not just advertisers who win. Publishers who've lost ground to the digital titans can look to data clean rooms as an opportunity to pull back a share of ad spend. Walled gardens are already experts at obtaining consent and collecting data at scale. With their vast pools of exclusive audience insights, their appeal to advertisers and their grip on ad spend is clear. 
Working together using a secure data clean room can reduce the hold of the walled gardens on high-quality audience data and reach for marketing purposes. It's a chance for publishers to embrace helping advertisers achieve the scale and accuracy they want. Uniting to confront an uncertain cookieless world means establishing strong open web alternatives — rather than letting the walled gardens drive the agenda.
Achieving First-Party Data Control
Data clean rooms are transparent and privacy-safe environments. Moreover, their automated wizardry means that complicated integrations and data sharing processes magically disappear.
Publishers, in particular, are released from the heavy lifting of media activation. Instead, without straining relationships, valuable advertiser and publisher data collaborations are enabled. 
In uncertain times, data clean rooms give advertisers the certainty of exerting direct control over who they're targeting. It starts with their first-party data and addresses fragmented user bases without relying on third-party cookies. Retargeting and prospecting give advertisers even more ways to balance their audience reach objectives. Finally, the ability to choose the publishers that best fit brand and campaign needs is also inevitable.
Assisted by an independent data management provider such as 1plusX, a securely controlled and automated data clean room lets both groups derive untapped profits from their owned data. With minimal effort, advertisers and publishers can match and enhance their first-party data securely at scale — without accessing each other's data.
The true art of data clean rooms is their ability to deliver elegant privacy-safe solutions right now despite a transforming landscape. As a result, Digital partners can feel sure about it. And that certainty instills the confidence needed to simply get on with creating and delivering great content and campaigns to their invaluable audiences.
This is part of a series by 1plusX on data clean rooms. We aim to highlight how diverse Buy and Sell-Side players, including retailers, can benefit from maximizing their first-party data to solve for the third-party cookieless future.