4 Ways Marketers Can Get an Edge on Personalization with First-Party Data
An ever-involving identity landscape needs to ensure consumer privacy. This can be achieved with an excellent first-party data management platform.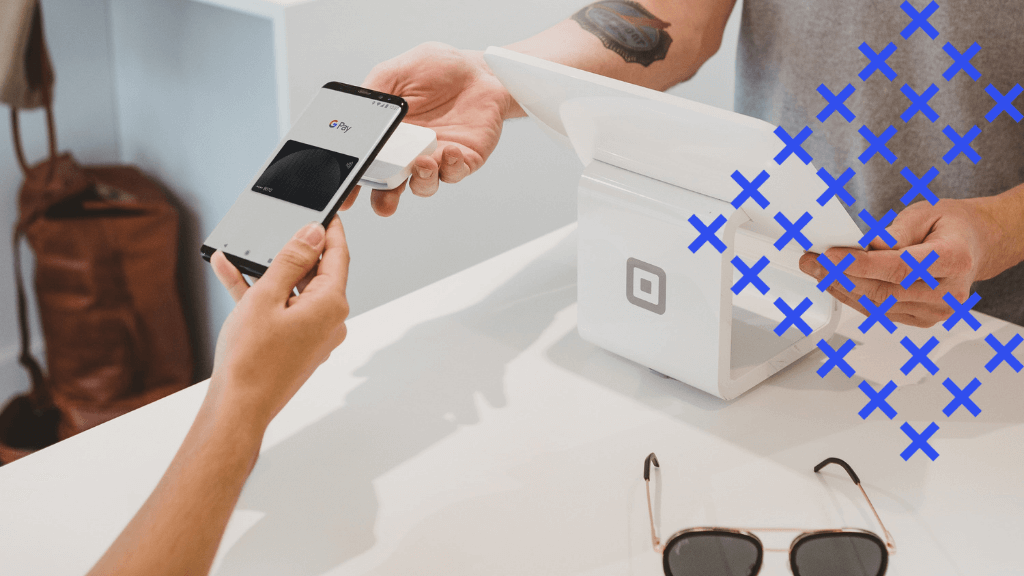 Over the last five years, we've seen a steady increase in marketers' efforts to use first-party data. There's been a refinement and operational readiness around first-party strategies, and it only continues as dark clouds keep coming. These include cookie deprecation, mobile ad IDS (MAIDS) supply decline, and more. Whether you're a first-mover or slowing down, here are four ways to set up your first-party data strategy for success. 
1. Map Out Personalization to Business Objectives
You have to put yourself into your customers' shoes with any marketing strategy. Understand their pain points. Ask yourself: what're their challenges? How can you best help them overcome them? When you have the answers to these questions, you'll be able to set up your first-party data strategy in a way that allows you to create personalized segmentation. 
The goals of any personalization campaigns are to make them data-driven, target the right audiences, generate brand loyalty, and increase engagement and conversations. You want to use first-party data to personalize experiences to drive meaningful engagement and improve customer relationships. 
Sub-segmenting first-party audiences is a must. That's because behaviors and preferences widely differ. For instance, it's crucial to know your audience best due to the increased availability of buying streams such as buy online-pick-up in-store, curbside pick-up, or online-only. This evolution of buying behaviors allows for more granular customer profiles but beware of too much refinement. Scale and precision are good until you refine your targeting too much and thus limit your reach opportunities.  
All in all, make sure you look at what data you already have, what data you need, what're your data sources and how to centralize it all. 
2. Make Your First-Party Segmentation Clear to Your Activation Partners
When you reach the activation part of a campaign, make sure to tell your publisher partners who your first-party audience represents. This will increase your possibility for a successful campaign setup. By clearly and accurately labeling your audiences, activation partners will have visibility into who your audience represents, use best practices, and minimize possibilities for errors. 
Remember, quantity does not equal quality. You need to get the right set of first-party data from a diverse set of relevant and interconnected systems that encompass your visitors' interaction touchpoints. Be sure to listen, learn and leverage customer insights to create a well evaluated and thought-out campaign plan. Center your efforts around understanding as much as possible your audience's unique needs to design a great experience and produce the content to engage them on a personal level. 
Be sure also to tell your publisher partner that the first-party data set you offer doesn't represent your entire customer base. Instead, ensure they're aware that it's only a sub-segment of your audience. Again, this would go back to understanding user preferences and behaviors, like choosing curbside pick-up over online-only purchases (for example). Other examples would be a new user, a lapsed user, etc. You must work closely with your partners to ensure the right audience is selected to minimize activation errors. 
3. Maximize Personalization with Tailored Messaging
It's been overused plenty of times, but it's still important to remember this mantra: you have to send the right message to the right audience at the right time. It's that simple. Why spend all this time, energy, and money on reaching the right audience if you don't use best practices in creative execution? When it comes to targeting, make sure you create a highly impactful experience. 
Depending on how much first-party data is available about a user, marketers can bring in different personalization tactics to build a connection and engage their prospects. Pretty much every marketing metric can benefit from personalization. These include conversion and bounce rates, cost per acquisition, and customer lifetime value (to name a few). Whatever metrics you employ and care about – based on your business goals, industry specifics, and customer journey – make sure to optimize it. 
Avoid sending out generic messages or always aiming for new customer acquisition. Instead, take advantage of first-party data to make creatives that align with personalization efforts. Understand their pain points. Give them the solution they need. And show them why you're better than your competitors—all in a natural way that gives them the value they need. 
4. Take Activation to the Next Level with Insights
Find partners who meet your quality standards. It's not just about campaign activation concerning your first-party assets. Consider if there are audience insights you could leverage as part of this partnership. For example, you might understand purchase-based signals or how often they buy with your customer data, but what are some signal gaps that your publisher partner could provide you with? 
Personalization starts with assumptions. You've developed a hypothesis about your best audience segments that you then have to test and validate. With data-driven decisions, you can carry out a first-party data strategy with a structured process, understand which insights are valid for your target audience, and act upon the ones that help grow your business. Without insight optimization, you'll end up wasting time, resources, and money by sending out the wrong messages to the wrong audience segments. 
Make it Personal with the Right Technology
We help marketers by enriching their audience via their first-party data. Companies can gain a more extensive reach and better understand attributes they may have never been aware of. We can help make consumer profiles as robust as possible by capturing, maintaining, and managing their first-party signals. Companies need to take the next step beyond anonymous visitor data stored in silos and adequately organize and leverage the obtained information to map demographic, behavioral, and context-rich awareness of the needs and interests that power personalized, relevant offers and experiences. 
The identity landscape continues to evolve, ensuring that consumer privacy stays intact. This can be achieved with an excellent first-party data management platform while giving them a personalized experience that enforces the value exchange offered when advertising is done right.