4 Ways to Enhance Your First-Party Data Strategy
Now more than ever, publishers should put first-party data at the forefront of their digital marketing strategies. 1plusX tells you how.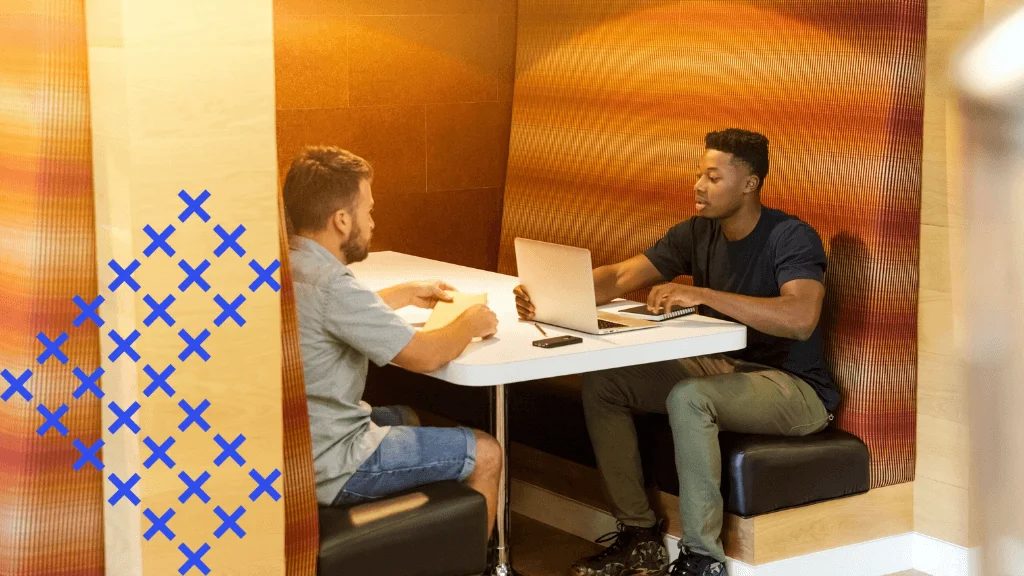 It's a privacy-leading world, and we're just living in it. With the private-centric shift, customers walk away if you don't give them proper privacy. So now more than ever, publishers have the opportunity to put first-party data at the forefront of their digital marketing efforts. By implementing four core elements of first-party data, you can set yourself up for success.
1. Start with your strategy
First-party data goes beyond authenticated data. When publishers have the right technology in place, they can get plenty of unauthenticated data. This also means that publishers shouldn't put the sole focus on paywalls. Instead, they should leverage data from various points.
Using identifiers can facilitate more comprehensive use cases, but you have to consider the value exchange for customers at the end of the day. 
In general, aim to make data points richer. For example, the subscription business model can help the advertising ecosystem and protect revenue for publishers. But at the end of the day, there are more options available to gather and collect data rather than relying solely on paywalls.
2. Put first-party data front and center
A cookieless future means needing an alternative solution. Publishers are in the lead to offer one to advertisers. They can provide first-party data to advertisers to enhance target and reach efforts. They can help with meeting their business goals while staying privacy compliant.
Third-party cookies have already started to depreciate. Safari and Firefox have already blocked third-party cookies from their sites. Apple's App Tracking Transparency framework is set to make various social media platforms lose nearly $10 billion.
By not shifting to first-party data, the revenue losses will only continue to grow. If you're looking for a sustainable future, it starts with focusing on first-party strategies.
Direct-to-consumer (DTC) brands who've built direct relationships with their customers are at a considerable advantage. Other traditional brands that invested in loyalty programs and the like have focused on customer experience. Either way, they've now developed a plentiful supply of first-party data. Now the issue is getting it to scale.
That's where partnering with a publisher can give deeper insights into how and where customers interact during their digital journey. This is because publishers work with a data infrastructure that allows for customer proximity in a privacy-safe way while still getting all the required real-time insights to build valuable cohorts for advertisers to use and target. 
3. Assess your data-driven strategies through a privacy lens
A recent global YouGov survey found that 61% of consumers prefer to have third parties not track their habits. Even if it meant future ads wouldn't be tailored to their likes and interests. That's why a personalized marketing campaign is great, and all but privacy has to be at the center of everything. It doesn't mean having a consumer-to-brand trust but also publisher to advertiser trust. 
By finding great partnerships built on trust, everyone will be able to benefit from refined media plans. It'll also help keep the audience rather than lose them from irrelevant advertising. 1plusX has a data management platform for publishers and a data clean room for advertisers that are both designed to strengthen and unleash the full potential of their first-party data while also keeping it safe. Both also ensure privacy while offering sustainable cookieless solutions. 
2022 and beyond will put consumers in the driver's seat of privacy. They'll be the ones to dictate privacy regulation directly with the regulators. Use this time to proceed with caution. Invest in user research and feedback to identify areas of improvement.
With the right technology, you can access first-party transactional data more efficiently and not rely on IDs. All in all, you should assess your media buying, targeting, audience collection, ad personalization, and measurement efforts to find potential gaps and fill them with the right solutions. 
4. Connect Buyers and Sellers with Collaboration  
Value exchange can remain a prominent feature for all — publishers, advertisers, and even users. It all starts with publishers who can offer privacy-compliant, targetable data for digital advertising. Then advertisers can use that to build direct and collaborative relationships. With publishers jumping on the post-cookie technology bandwagon, buyers are getting a diversified pool of experimentation to identify signals that work better than cookies.
Publishers should showcase how their data is customizable and unique and its value by standardizing datasets that can be used to scale. This will help monetize efforts in an overcrowded marketplace. 
You don't need big fancy data strategies. Just look within with your first-party data to test, evaluate and refine it. Start testing and benchmarking now, as this is the prime time for trial and error. The benefits will come out with a strongly curated and focused first-party data strategy.