The Future of Journalism: How Ethics Can Drive Engagement
Transparency and trust will play a crucial role in the future of journalism. Here are 3 practical ethical principles that every publisher should consider.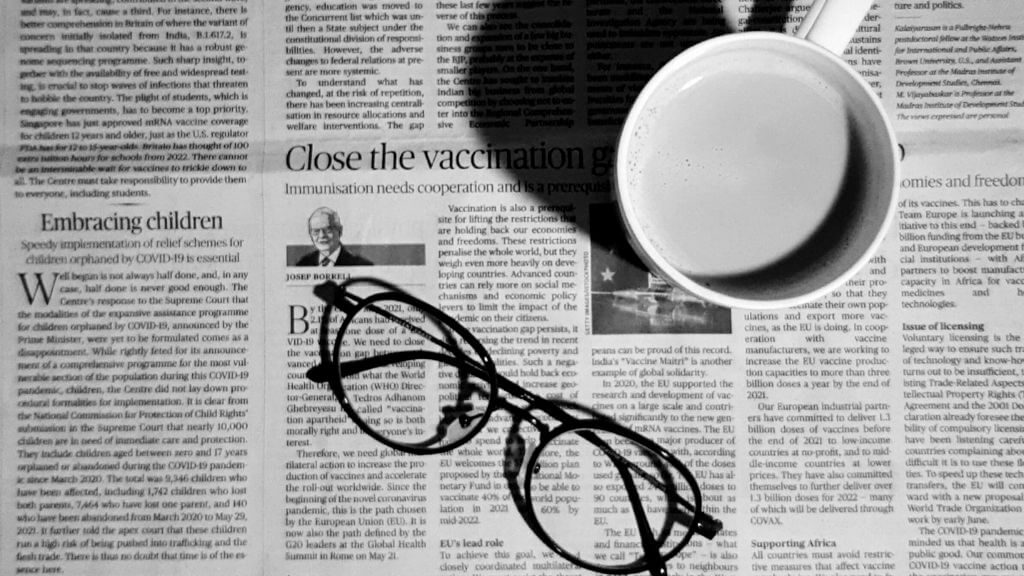 When quoting CEOs and founders, oftentimes, it's for something inspirational. Sometimes, however, someone says something in digital form that can follow them until the end of days. Case in point, Mark Zuckerberg: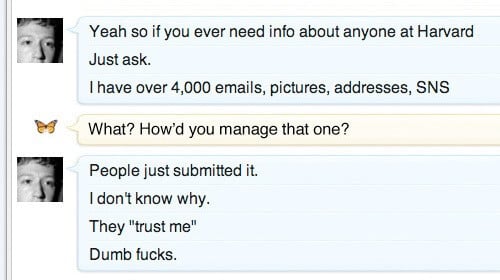 If there's one thing that you never want to be known for, it's calling your customers "dumb fucks." Remember when Hillary Clinton referred to half of Donald Trump supporters as a "basket of deplorables?" It goes along those lines. If you want to win someone over, especially if it can generate your business money, then you don't want to alienate everyone. 
When we focus on publishers, it's important that they consider an ethical way to stay top of mind. Digital journalism and news coverage shouldn't be synonymous with fake news. Instead, publishers should offer an experience to readers to keep them engaged and captivated. Here's how:
Three Practical Ethical Principles for Quality Publishing
Put Journalism First
First and foremost, you have to build an engagement strategy with quality journalism. Any news stories should always be independent, fact-checked, critical, and insightful. You have to always put your consumer at the forefront. You want to inspire them. You want to help them make better decisions and improve their lives, as citizens, workers, parents, and any other identifying factor they may have. That's why independent, fact-checked content is key. 
Journalists and news media are often regulated by plenty of media laws, and independent organizations can ensure truthful stories. But, unfortunately, you can't say the same for social media giants like Facebook and Twitter. Especially when it comes to their algorithms, there's no regulation. So at the end of the day, putting journalism first means offering quality content that engages your audience. 
Be Transparent, Be Truthful
This brings us to our second point. You always want to be transparent, and you want to be truthful. Let's say you publish an article that contained an error. Retracting it or making an editor's note highlighting the mistake and how you corrected it goes a long way. For example, Swissinfo in a recent article said they made a mistake that was fact-checked and clarified this mistake: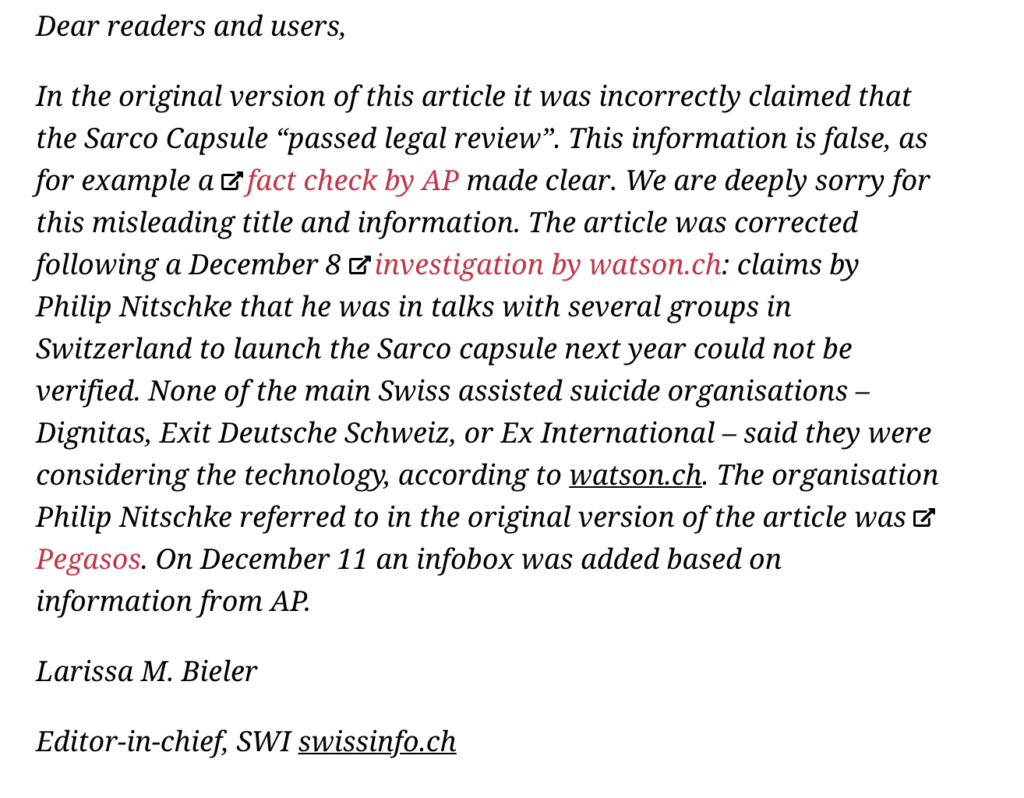 It's what customers want, after all.
When they can trust a brand, company, or any entity, they're more inclined to become repeat customers, and they can be your biggest advocates. It's the kind of business model that continues to grow. Brand trust is the most important quality that you need to develop as part of your brand strategy. Consumers need to trust that your brand will deliver on its promise in every interaction, or they'll search for another brand that does meet their expectations.
According to the 2020 Edelman Trust Barometer Special Report:
53%

say brand trust is second only to price.

70%

say trusting a brand is more critical today than in the past.

81%

say personal vulnerability (around health, financial stability, and privacy) is a reason why brand trust has become more critical.

74%

say a brand's impact on society is why brand trust has become more critical.

Finally, 46%

say they trust most of the brands they buy and use – that's a

12% increase

on last year.
People are looking for honesty and integrity, and brands need to be more human and authentic than ever before. Consumers who trust brands will reward companies with loyalty, engagement, and advocacy. 
Good journalism also includes having a great product or UX design. Imagine getting a newsletter you never signed up for. And especially clicking "unsubscribe" numerous times only to keep getting those badgering emails. Or how about going into a website for the first time and getting nudged to sign up for notifications when you've never even heard of the brand before.
Just like you would avoid classic clickbait such as "How to Get Rock Hard Abs in 2 Minutes," so too would consumers avoid a terrible user experience. One great way to ensure this is to put data in the control of the user.
By using a data management platform that allows for an excellent and straightforward way to opt-in and out of sending and giving specific information and data, the customer will end up being much happier. After all, there've been findings that reveal customers favorably value a product or service when they have a higher self of control. They'll feel in control of their data, and you could even give them a personalized experience that'll make them want to keep coming back.
So rather than thinking of customers as dumb fucks, consider them like royalty and you'll see the kinds of rewards you can get out of it.