How to Contribute to Data Ethics
Publishers, advertisers, and consumers all have a key role to play when it comes to ensuring good data ethics. We tell you how and why.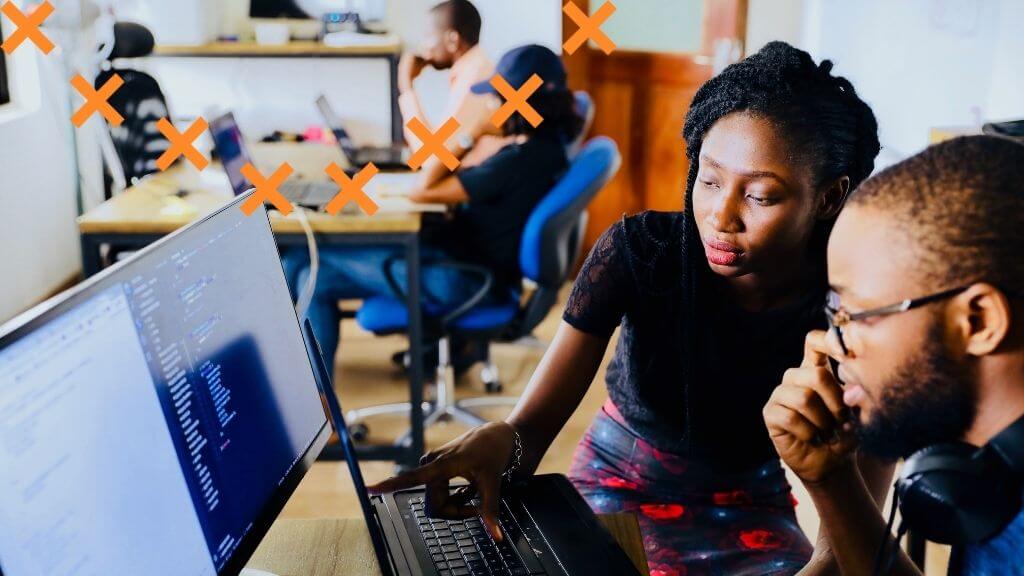 Consumers are more aware than ever of the ways their data is being used for advertising. And across the advertising ecosystem, everyone is taking note.
For the first time, Gartner (an independent analyst firm) added Data Ethics in their "Insights on Prioritizing Marketing Technology Investments" in 2020. Their findings included:
"Marketing operations where customer data ethics will be essential include: mobile marketing and advertising targeting, marketing campaign design, customer segmentation, passive data collection, and customer service and loyalty programs. However, Gartner expects customer data ethics to take at least ten years to reach full adoption." 
Last spring, Apple introduced App Tracking Transparency (iOS 14.5), which angered Facebook and other companies. As a result, roughly 79% of users opted out of overall targeting, although they were more inclined to stay opted in for issues such as personal finance. This is likely because only 15% of consumers think it's okay for companies to track them across devices for advertising, as a 2021 Forrester study found. 
Even browsers such as Firefox block third-party cookies and put privacy at the forefront. In addition, more and more mobile applications allow consumers to opt-out of data tracking. So, the time has come for us to be more proactive in ensuring data ethics. 
What Consumers Want
There's a joke about people deleting their Facebook account because they don't want them to access their data. Yet, they still keep their Instagram. That's because consumers still want certain services (or don't always understand who owns what) where personal data is needed. So while someone may get annoyed about those shoes they almost added to the cart, following them around on every other site they visit, it hasn't changed online user behavior. Going back to Facebook, you'd think that after scandal after scandal last year, they'd be one step closer to the graveyard when actually, they still dominated as the most-used social media platform in 2021 with over 2.8 billion users. 
The average buyer is becoming increasingly aware of how companies collect and use their personal data. However, they also demand the highest level of privacy and security. By ensuring consumers get what they want, trust can be created which in turn rewards publishers and advertisers with customer loyalty and retention. When deciding on which brand to choose, 55% of consumers say trustworthiness and transparency are the most critical factor. Thus, finding the sweet spot between convenience and privacy will bring a more substantial ROI. After all, 48% of consumers appreciate the convenience of personalization as long as their data isn't compromised. Thus, personalization can offer the value exchange that consumers want most.
4 Touchpoints to Enhance Data Ethics
Everyone involved in the advertising ecosystem has a role in ensuring good data ethics. By each character playing their part, we can have a better future and better user experience, enhancing the value exchange. 
Advertisers

should only use data where necessary. They don't need every detail of personal data to determine media spend. Instead, they should gain explicit permission to offer a great user experience. This starts with working with the right technology and data partners with the same values and interests.

Publishers

need to control their data, protect it and share good practices. Not only will this maintain their reputation, but it offers the kind of value exchange that puts user experience at the forefront. By providing simple opt-outs and clear communication on how they collect and process data, they can increase their authentication rate, and this starts by selecting the right technology solution.

Technology needs to put privacy-compliancy first rather than offering cheap tricks or workarounds. The right tech provider will ensure data integrity while also giving customers control over their data. The technology should also be adaptable and flexible to change according to new rules and regulations in our ever-changing advertising ecosystem.
Customers need to be well informed about what happens with their data, who has access, and how it's used. Likewise, publishers and advertisers need to provide transparency and allow for opt-outs (that work). The best way to do business is with a solid foundation of trust, and this can be built up with transparency, open communication, and giving users control.

While we can't predict what happens tomorrow, we can make the most of user experiences now and ensure we put data ethics at the forefront of everything we do. The right technology solution should guarantee transparency, security, and better value exchange for all. 
Are you doing your best to ensure data ethics?