Unlock the full value of your data
We can predict who your visitors are and how they're going to behave from the very first interaction.
So you make decisions based on certainty. Not gut feeling.

Rinse every drop of value from your audience data
Data runs through organizations like a lazy river. Imagine if you could capture it, enhance it, and weave it into a joined-up story about who your visitors are and what they are saying to you. In the time it takes to say '1plusX', we do exactly that – with eye-popping accuracy. So you can serve up the messages that matter, right when they matter most.
Understand your visitors
Get a 360° view of your users' attributes, interests and behavior patterns so you can win hearts by treating them as individuals.
Solve for the audience
Use our insights to purposefully connect with your audience and solve their problems right in the moment when it counts.
Drive more sales
Open new revenue streams, grow your ad impressions, smash your sales targets. We make your data
work for you.
No, we're not telepathic. But we can give you powerful audience insights that other tools cannot provide. Every day, our AI-powered marketing intelligence platform ingests billions of user interactions, enriches and perfects them, and makes searingly accurate predictions about who your audience is and what they care about. We connect the digital dots so you can secure more revenue, more efficiently – no interaction left behind.
Our marketing intelligence platform
Clarity from chaos
Sophisticated techniques break through the digital noise and tell your data story in a human-friendly format with context.
Immediate impact
Get accurate socio-demographic predictions in real-time from the very first visit, so you can take action right in the moment.
Future proofed
Extract the data you get from your audience touch points so you can run revenue on the data you actually own – bypassing third-party cookies.
Built for speed
Find profitable lookalike and act-alike audiences in real time and get so much more of a good thing.
Nothing random
We're fired up to boost your bottom line. Nothing we do is random; but we always leave room for inspiration.
Global footprint
Increasing insights and conversions in all major markets from Asia and Europe to the US.
See how we can help
Our technology empowers marketers and media companies to predict who your visitors are and how they're going to behave so that you can give the right message to the right person at the right time, driving your digital revenues.
Solutions
It's no secret that the more you know about your audience, the better an experience you can create. Our data solutions help you understand your audience better, so you can ensure your messages truly resonate. Today, and in the cookieless future.
Products
We created a platform that helps you get the most out of your marketing data – quickly and at scale. Powered by artificial intelligence, our platform helps marketers and media companies pioneer new audiences, amplify reach and grow their digital revenue.
+400%
growth of targetable profiles
+12%
YOY-revenue growth on selected data products
"Working with 1plusX has allowed RASP to combine our different first-party socio-demographic datasets to improve our age and gender predictions by up to 20% over our previous solution.
Thanks to the flexibility of the 1plusX platform we are continually able to review and refine the model on which our predictions are based, which allows to improve the quality of our socio-demographic targeting even further."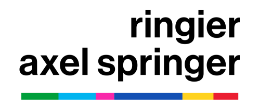 Michal Cyrek
Big Data Architect at Ringier Axel Springer Polska
+18%
YOY growth in audience campaign sales
2X-4X
scale of audience segments
"Working with 1plusX allowed us to break free from several 3rd party data providers and switch to a 100% in-house data strategy in time for GDPR's enforcement. We were able to increase our targeting revenues by 18% while most media companies were experiencing shrinking revenues. Since the start of our collaboration, the CPM of targeting campaigns, as well as the value of data segments, has been on a steady rise."

Carsten Schwecke
CEO of Axel Springer All Media GmbH & co. KG