Sharing is caring…
about your audience reach
Data collaboration between advertisers and publishers for supercharged audience reach and quality at your fingertips.
Expand your reach - one synergetic
partner at a time
Yours. Theirs. Ours. When different parties have synchronicities – like publishers and advertisers – it makes sense to connect their data for even greater performance and reach. 1plusX Connect is designed to do just that. We custom-fit your first-party data with trusted partner data, expanding your reach through a ready-made pipeline.
Discover and reach
Reach new lookalike audiences instantly through state-of-the-art
machine learning.
Super-safe integration
A safe, private and compliant data cleanroom to exchange audiences now that
cookies are dying.
Flexible as spandex
Choose how the data is used and how audiences leave the clean room for activation, in an automated system.
Get ready for the first-party
future with us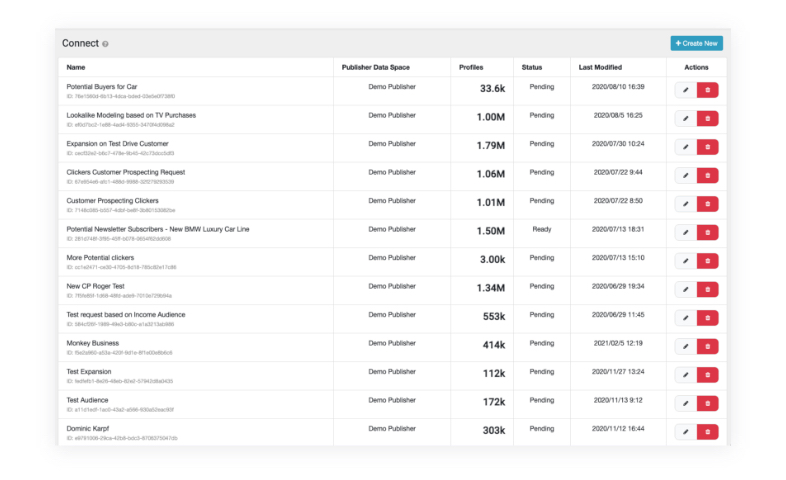 Solutions
It's no secret that the more you know about your audience, the better an experience you can create. Our data solutions help you understand your audience better, so you can ensure your messages truly resonate. Today, and in the cookieless future.