How Brands and Publishers Build Bridges through Data Clean Rooms
User identification is becoming increasingly fragmented, and leveraging own consumer data is becoming more challenging.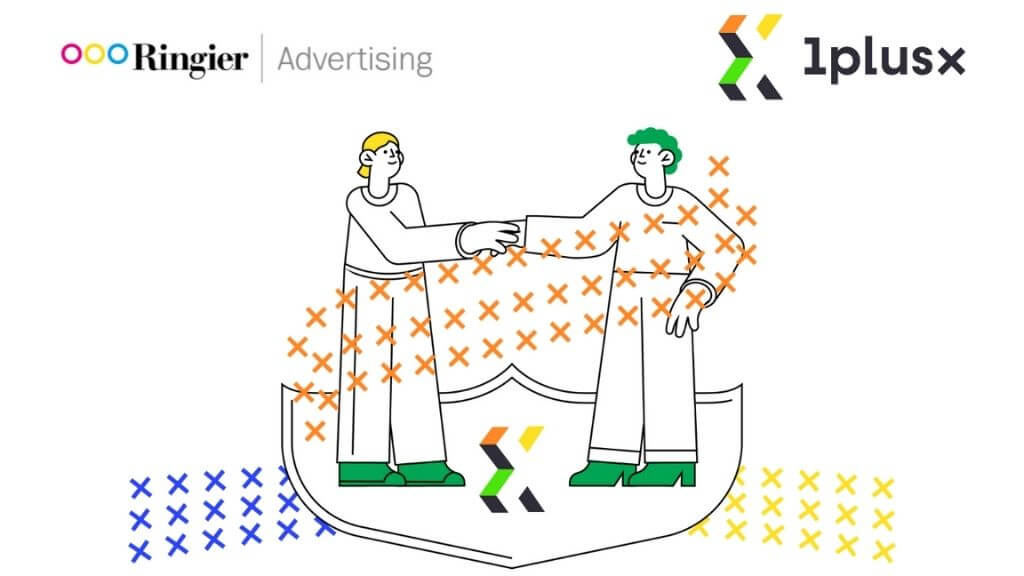 User identification is becoming increasingly fragmented, and leveraging consumer data is becoming more challenging.
Watch our masterclass replay to discover how an AI-powered Data Clean Room builds the bridge connecting the Buy and Sell Sides as a solution for retargeting or prospecting campaigns.
Mathias Damm, 1plusX Connect's Buisiness Development Lead, and Alex Merk, Head of Data-Driven Advertising and Development at Ringier Advertising, sat down at [email protected] to talk about new methods of data collaboration, including how data clean rooms can help advertisers and publishers overcome today's challenges.
Watch the masterclass recording here:

Shared Challenges Call for Collaboration
Facing a world without third-party cookies and mobile identifiers, advertisers are dealing with multiple disruptions. Keen to access high-quality data and maximize reach, many have turned to the likes of Google and Facebook as the stewards consumer data. However, the over-reliance on walled gardens represents a major digital marketing issue – one that threatens the ability of marketers to make the most of their consented data assets. Having access to enough data isn't the only concern for advertisers. Maintaining targeting accuracy – whether for retargeting, prospecting, or other marketing use cases – is also a top priority.
"Advertisers are aware of the value of their first-party data. The focus is on finding new ways to empower that data and get the most value out of it," commented Mathias Damm. "There's increased recognition from advertisers of the need to collaborate more on first-party data to achieve the scale and accuracy they need outside the walled gardens. But at the same time, concerns remain around maximizing the value of data while protecting user privacy."
The fragmentation of identifiers has also prompted the industry to find new ways to maintain addressability.
"In the current fragmented online world, there are different levels of addressability depending on identifiers being available. In a third-party cookieless world, addressability will decrease and we need to rely on different solutions," said Alex Merk.
Publishers can take full advantage of addressability for users who have opted to share their data. When identifiers are partially available, like in the case of cohorts, publishers are dealing with indirect addressability. When publishers don't have any means to identify an individual or a group of people, they need to rely on other solutions, such as contextual targeting, to allow personalized advertising.
The Quest for Solutions
The consensus is that solving this fragmentation will require different solutions. While publishers are open to trying alternative approaches capable of dealing with the different levels of addressability, they increasingly recognize the importance of building bridges with advertisers to make addressability possible.
"Ringier's data world is very diverse and includes different data sources and identifiers," Merk explained.
The publisher offers various data segments as socio-demographic, interests, intent, B2B, and contextually based on different data sources and identifiers. The qualitative data based on publisher, marketplace, and external partnerships is the base for the qualitative targetings the publisher offers.
"It's important to identify the core building blocks that allow these partnerships to form and thrive," Damm commented.
Successful data partnerships are built on the following pillars:
Secure data collaboration
Accurate data matching and calibration
Interoperability
AI technology
Real-time data processing
Technology plays an important role in facilitating data partnerships, offering advanced capabilities to enhance owned data assets while meeting privacy values.
1plusx Data Clean Rooms
Solutions such as 1plusX Connect aim to create powerful integrations with publisher data infrastructures and enable secure data collaborations with advertisers. To achieve this they rely on technologies such as clean rooms. The technology empowers both publishers and advertisers to collaborate on their first-party data in a safe space and extract actionable insight from it.
"Similarly to publishers, advertisers have diverse data sets, such as web and app data, CRM data, and other online and offline data. In our experience, advertisers are eager to make the most of their own data, not just in conjunction with walled gardens, but also with publishers, by leveraging those relationships that've been going on for decades now," said Damm.
1plusX Connect allows partners to onboard data in a secure environment without data sets ever leaving their dedicated data safe or being exposed to the other party. 1plusX's AI-powered clean room technology identifies overlaps and matches data directly between publishers and advertisers with high accuracy rates. This enables them to build audience segments that can be activated for different advertising and marketing purposes like retargeting, prospecting, as well as brand strategies at scale.
There're quite a few practical examples of how 1plusX Connect can be used. "If an FMCG client wants to reach similar consumers for their dog products, for example, the seed data can be CRM data," explains Merk, "Or if a financial trading platform wanted to reach other potential users by expanding their users who have visited the information page to open an account with seed data from specific website visitors. Or an insurance company would use seed data from people who interacted with a current campaign to target potential new customers."
The most advanced AI-powered automated tools allow for more efficient audience building and real-time activation across multiple channels. In addition, combined with machine learning technology, clean rooms facilitate the creation of addressable reach extension based on the data set (seed) initially matched. This is particularly advantageous for advertisers with limited first-party data, for example, as they're able to match their core audience against a larger pool of publisher data. 
Owned first-party capabilities undoubtedly provide the means to power core marketing strategies, but new methods of secure data collaboration through publisher-advertiser partnerships open up more exciting opportunities. Clean room technology is emerging as an enabler of such partnerships allowing publishers and advertisers to strike a balance between relevant marketing at scale and privacy.
"In the new age of digital marketing, it's clear the industry needs to move the needle on data collaboration," commented Damm. "At 1plusX, our vision is to empower both publishers and advertisers to build bridges with their data and turn challenges into mutual opportunities."
Interested in learning more about how a clean room can elevate your marketing efforts? Get in touch!