Unlock the Value of Your First-Party Data at DMEXCO
Visit our virtual booth and join our two [email protected] masterclasses from the comfort of your living room.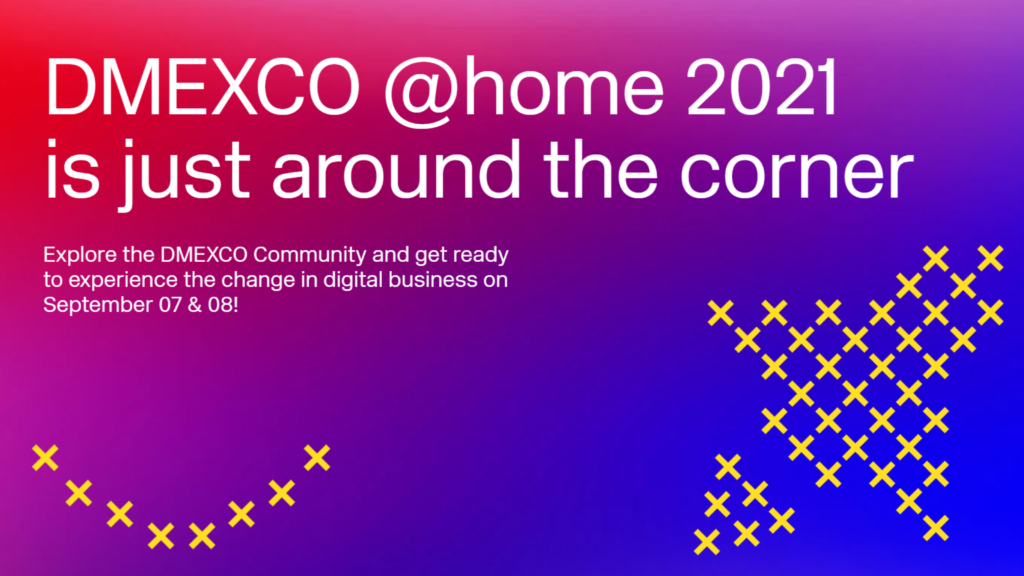 Dates: September 7-8, 2021
Virtual booth hours: 9:00-18:00
Masterclasses: see below for dates, times and speakers
Our platform helps marketers and media companies find new customers, amplify engagement and grow their digital revenue. Built on machine learning, it's designed to power up the potency of your data at every stage of the digital marketing journey.
Bring your data challenges to our virtual DMEXCO booth or join our masterclasses to gain key insights from two of our customers who have successfully switched to a first-party data strategy.
Get your ticket here.
If you're nervous about the death of third-party cookies, you're not alone.
We can help you navigate the changing ecosystem. Visit our booth for more info. 
Join our masterclasses
New ways of Data Collaboration:
How Brands and Publishers build Bridges through Data Clean Rooms
Date: 07.09.2021
Time: 12:40 – 13:10
Speakers: Alex Merk, Ringier Advertising with Mathias Damm, 1plusX
In a world where user identification is becoming increasingly fragmented, leveraging your own consumer data becomes more challenging. Discover how an AI-powered Data Clean Room builds the bridge connecting the buy side and the sell side as a solution for retargeting or prospecting campaigns.
How publisher Le Figaro unlocked the full value of their data
(and how you can too)
Date: 08.09.2021
Time: 11:20 – 11:50
Speakers: Damien Mangin, Le Figaro with Bastien Faletto, 1plusX
Users are increasingly more concerned about the use and protection of their data, and digital publishers must evolve to continue to understand their audiences while balancing personalized experiences with monetization strategies. Discover how Le Groupe Figaro, the media conglomerate behind France's largest and most respected national newspaper Le Figaro, switched to a first-party data strategy that focuses on mixing persistent IDs and contextual analysis, strengthening their digital assets, and transforming data from various touch points into flexible and powerful audience segments. Join this masterclass for insights and key take-aways for creating a successful first-party data strategy.
Users demand control over their data, machine learning, improving advertising to provide value.
Visit our DMEXCO booth to talk about what changes are coming and how we can help you prepare for them.
Join us during our live booth hours
Our X-Perts will have live booth sessions so that you can bring us your data challenges – in real-time, just like our platform.
September 7:
11:00-11:30
13:10-13:40 focus data clean rooms
15:00-15:30
September 8:
10:30-11:00
11:50-12:20 focus first-party data
16:00-16:30
Sign up at our virtual booth or just come on in.