Interview: 1plusX Gets a Change of Clothes
Let us take you behind the scenes of our BRAND new reBRANDing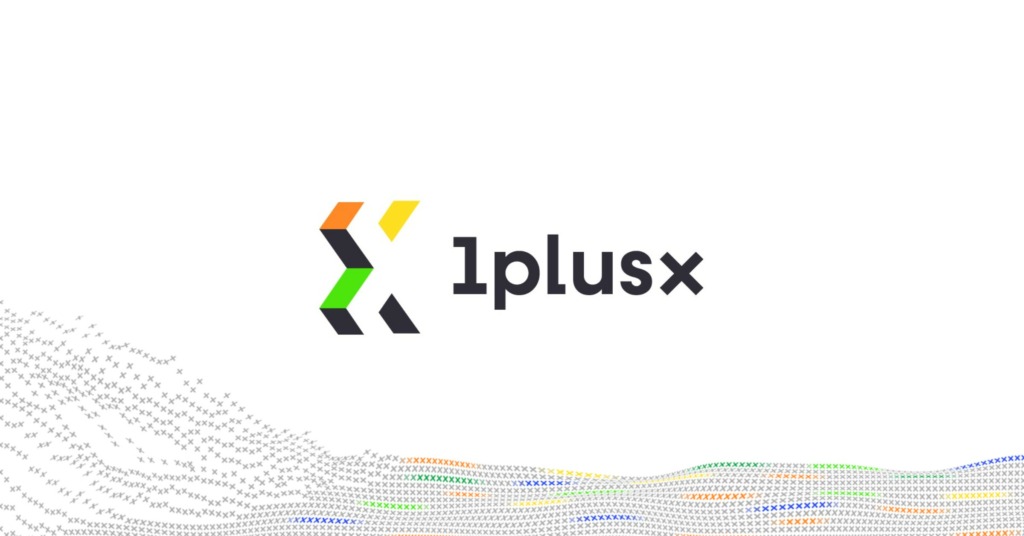 Let us take you behind the scenes of our BRAND new reBRANDing.
These are exciting times for 1plusX. Alongside rapid growth and expansion into both Asia and the US, the company just unveiled a new 360-degree visual identity that infuses everything from the company logo and website to marketing materials and social media channels. With that in mind, we sat down with Jürgen Galler, our CEO, and Sara Lattanzio, our Marketing Manager, to get their personal perspectives on the daring rebrand.
Q: Jürgen, can you explain what's changed at 1plusX and what prompted the company to rebrand?
When 1plusX launched, our vision was largely product and technology-focused, and our blue, cube-based branding ably reflected that. The name itself was a reflection of what we wanted to achieve. The "1" represented our clients' data, the place where it all begins. The "plus" was the magic that occurs when we enrich that data with our AI-based data solutions. And the "X" was the resulting insight, bringing clarity to chaos.
Six years on and all this still applies, but our company has grown in so many ways. We have a vibrant culture and incredible colleagues, as well as great customers and partners. As 1plusX evolves into a multifaceted business, we want branding that reflects who we are – positive, colorful, energetic, committed, diverse, progressive, sociable, and many other qualities are shown by the 1plusX of 2021 and beyond. Our Marketing Manager, Sara, took up the challenge of designing our new look and feel and collaborated closely with internal and external parties for a year to bring us to where we are today.
Q: Sara, that must have been quite a year. Tell us about the journey you've taken over the past 12 months.
It certainly has. In fact, I started building up the marketing department at 1plusX exactly one year ago, so I'm celebrating a double milestone with this rebrand. I don't think there's anything more satisfying for a marketer than building a brand and I've made it my mission to align our external image with who we have become in the last six years.
This hasn't solely been a marketing project, but rather a journey of self-discovery for the entire company and everyone involved. Despite pressure to improve and professionalize our image as quickly as possible, it was clear the process couldn't be rushed, and we needed to collect all the pieces of our identity puzzle to rebrand successfully.
We started by questioning some aspects of our previous image and soon enough we were ready to question everything. Marketing is deeply linked to business strategy, and nothing about a company's image is random, from the choice of terminology to the shape of the font. People don't always realize the effort and the meaning that hides behind the best brands. They think the marketing is brilliant, but they don't know it's because the brand is well defined, consistent and credible.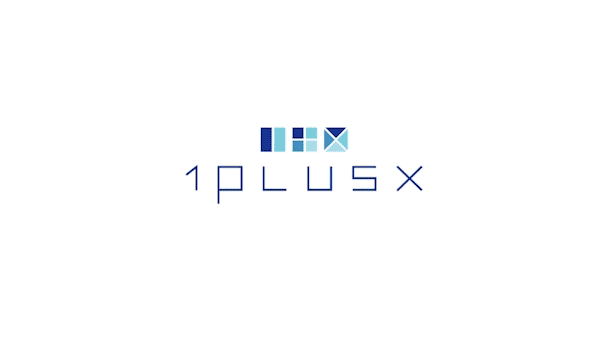 Q: That sounds intriguing Sara. Can you explain more about the rebranding process that took place at 1plusX?
There were multiple elements that contributed to the rebrand. For instance, we defined core values and meanings that were long associated with the business but never put in writing. We analyzed strengths and weaknesses during a series of management workshops and considered ways to tie them to our visual appearance. We explored the sound of words, as well as the psychological impact of colors, and decided to let go of the standard tech blue as it is conventional, distant, and cold; three words that simply don't reflect 1plusX.
The importance of marketing is sometimes questioned in tech companies, with the pervasive idea that creatives and developers come from different planets, but our tech team was incredibly engaged and supportive of the rebrand. They were involved throughout the transformation, so changes weren't imposed but were logical decisions, just like in engineering or other business areas.
Employees are the soul of the company, so the brand must resonate with them.
Ultimately, we've shifted from a minimalist 2D visual identity with a shy color palette, to a bold, flamboyant design that reflects both the company's culture and its multidimensional data solutions.
Q: Thanks Sara, the new branding certainly is confident. Coming back to Jürgen, what aspect of the rebrand are you personally most excited about?
I'm thrilled with the evolution of the 1plusX brand, which is now so much more representative of our culture, team, and customers. I particularly like our new marketing documents and our website design, which is simple in structure and precise in its descriptions, yet still energetic in tone.
But for me, the most transformational aspect is the new brand color scheme of yellow, green, and orange. I recently met up with a friend I hadn't seen for a while to walk our dogs, and he said, "Wow Jürgen, your clothing has definitely become more colorful." I was wearing green trousers, a yellow jacket, and an orange cap, and it was then I realized I had fully onboarded the new 1plusX brand.
I guess I'm quite literally wearing the brand's new clothes.